2000's songs
Music from 2000 and beyond
Songs from the 2000's including videos, chords and lyrics with chord charts for right and left-handed guitarists. The 'Date' column refers to the year that the song was first recorded.
✔ means the song is suitable for beginners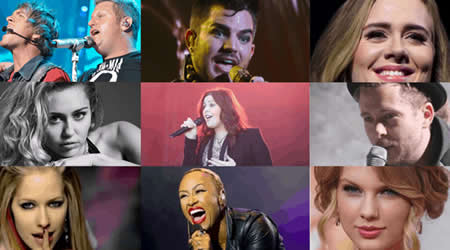 Please Note: All the song charts on this site represent our interpretation of each song, in a format aimed at teaching guitarists and musicians in general. No attempt has been made to copy or reproduce the artist's or publisher's sheet music for the song, if it does exist. It is to be used for Informational and Educational Purposes Only. For a comprehensive representation of the songs, we recommend you buy the sheet music. If you like playing these songs, we encourage you to support the artists and buy their music.