Where No One Stands Alone chords
by Elvis and Lisa Marie Presley
Where No One Stands Alone is the name of a compilation album by Elvis Presley released in 2018 featuring the title song as a duet with his daughter, Lisa Marie.
Originally recorded by Elvis on the album How Great Thou Art which was released on Feb 27, 1967
Song Writer: Mosie Lister (1955) - American singer, songwriter & Baptist Minister (1921 - 2015)
Music: Key of C Major in 3/4 time at ~ 68 bpm
Chords: C, Dm, E, F, G, G7, Am
Chart Legend

Numbered Circles: Fingers used to play chords O: Optional Note
Barre Line: One finger holds down multiple strings R: Root Note
Unmarked strings: Play open X: Don't play string B: Bass Note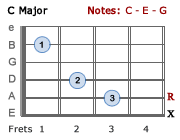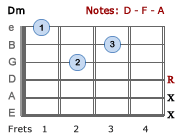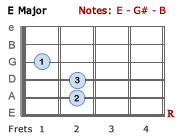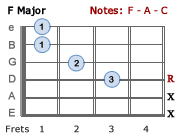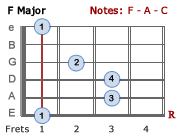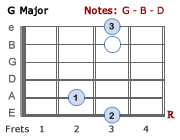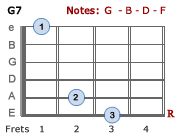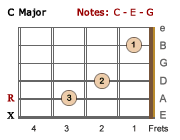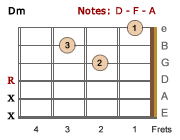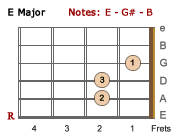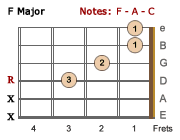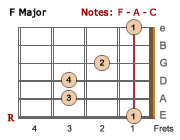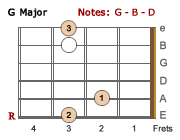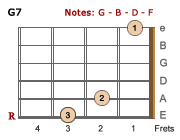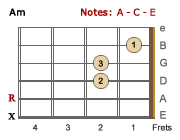 Where No One Stands Alone
Song Key is highlighted - Transpose to any other key
  

                  F     C    G   F   Am   F   C   G
Intro: 3/4  𝅘𝅥𝅮𝅘𝅥𝅮𝅘𝅥𝅮‖     |     | / / / | / /  / |    |  (Once I)‖
          C            G7             C    F     C 
1. Once I stood in the night  With my head bowed low
                                        G     G7
   In the dark-ness as black as could | be  |     |
          C            G7         C          F
   And my heart felt a-lone and I cried, "Oh Lord
         C         G7        C      C7
   Don't hide your face from me" |      |

            C                            F
CH: Hold my hand (hold my hand)  All the way, (all the way)
           G7                           C
    Ev'-ry hour, (ev'-ry hour)   Ev'-ry day (ev'-ry day) 
         Dm          G7       C         C7
    From here to the great un-kno-o-o-o-own
    F       C      G   E  Am 
    Take my hand   Let me stand
    F     C      G7       C     F    C
    Where no-one stands a-lone... |     |

          C           G         C       F    C 
2. Like a king, I may live in a pal-ace so   tall
                                   G      G7
   With great rich-es to call my | own  |     |
         C            G7              C          F
   But I don't know a thing   In this whole wide world
          C          G7       C       C7
   That's worse than be-ing a-lone |      |

            C                            F
CH: Hold my hand (hold my hand)  All the way, (all the way)
           G7                           C
    Ev'-ry hour, (ev'-ry hour)   Ev'-ry day (ev'-ry day) 
         Dm          G7       C         C7
    From here to the great un-kno-o-o-o-own
    F       C      G   E   Am 
    Take my hand   Let me stand
    F     C      G7       C         C7
    Where no-one stands a-lone... |     |

    F       C      G   E  Am 
    Take my hand   Let me stand
    F     C      G7         C                  C
    Where no-one stands a - lo - o - one... |  𝄑  |


---
The Song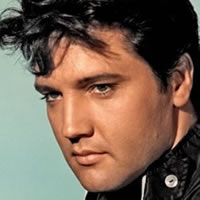 "Where No One Stands Alone" is a gospel song famously performed as a duet by Elvis Presley and his daughter, Lisa Marie Presley. The song was originally written by Mosie Lister and first recorded by gospel singer Jeanne Johnson in 1955. Elvis recorded his version in 1967, and in 2018, a posthumous duet with Lisa Marie was released.
The song is a powerful and emotionally charged gospel song that reflects themes of faith, hope, and the comforting presence of a higher power. The lyrics convey a sense of longing and the desire to find solace in a world filled with challenges and uncertainties. The central message is the belief that, in times of trouble and solitude, one can find strength and refuge in the divine.
Elvis Presley's rendition of the song in 1967 showcases his soulful and impassioned vocal delivery, which made him a legendary figure in the music world. His heartfelt interpretation conveys a deep sense of spiritual yearning and a longing for a place "where no one stands alone."
The 2018 duet version with Lisa Marie Presley adds an emotional layer to the song. The father-daughter duet highlights the theme of familial bonds and the idea that love and support from family can provide a sense of unity and solace even in challenging times.
The song is a testament to the enduring appeal of gospel music and its ability to offer comfort and inspiration to listeners. The song carries a message of faith and the belief that, with the presence of a higher power and the support of loved ones, no one truly stands alone in their struggles.
Elvis songs on this site:
Where No One Stands Alone