Music Theory Software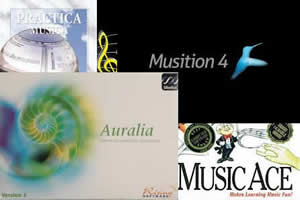 There are some very good music theory software titles in this section which you may find extremely useful for learning music theory. They cater to all ages and all abilities. They include exercises and testing drills which are an important part of the learning process. They teach you how to read music and develop listening skills, along with some fun and interactive packages which are ideal for children. Music teachers will find some of these software packages extremely useful as they are able to track the progress of each individual student.
You will also find some free music theory software to download and try (PC only).