Someone Like You chords & lyrics
by Adele
Someone Like You was written by Adele Atkins & Dan Wilson.
Recorded: 2010
Released: January 24, 2011
Album: 21
Music: Key of A Major in 4/4 time at 68 bpm (♩)

Chords:

A, A7, C#m, F#m, F#m7, D, DaddG#, E, E6, E7, E9, Bm
Someone Like You by Adele



Intro:

 

4/4 

|   A   |   C#m   |   F#m   |   D  

(I...)

|

     A                    C#m
1. I... heard that you're___ set-tled down
            F#m                         D
   That you___ found a girl and you're___ mar-ried now
 A                       C#m
   I heard that your___ dreams came true
             F#m                          D
   Guess she gave you things___ I didn't give to you
    A                       C#m
   Old friend___ why are you so shy?
              F#m                  D
   Ain't like you to hold back or hide from the light
      E9                        F#m
   I hate to turn up out of the blue un-in-vi-ted
         D
   But I  couldn't stay away, I couldn't fight it
          E9                          F#m
   I had hoped you'd see my face, and that you'd be reminded
            D            E9   

2/4

|  D  |

4/4

 
   That for me, it isn't o-ver

        A                  E                 F#m    D


Chorus:

 Ne-ver mind, I'll find some-one like you
               A                 E       F#m   D
        I wish no-thing but the best for you  too
                   A        E          F#m          D
        Don't for-get me I beg___ I re-mem-ber you said
                        A                E                      F#m   D  
        Some-times it lasts in love but some-times it hurts in-stead        

2/4   


                        A                E                      F#m    D  |  D  |
        Some-times it lasts in love but some-times it hurts ins-tead, yeah



 4/4


  A                  C#m
2. You know, how the___ time flies
        F#m                      D
   On-ly   yes-ter-day, was the time of our lives
            A                   C#m
   We were born and raised in a___ summer haze
        F#m                      D
   Bound by the surprise of our glo-ry days
      E9                        F#m
   I hate to turn up out of the blue uninvited
         D           
   But I  couldn't stay away, I couldn't fight it
          E9                         F#m7
   I had hoped you'd see my face and that you'd be reminded
            D            E9  |  D  -  D/addG#  |
   That for me, it isn't o-ver yet

        A                  E                 F#m    D


Chorus:

 Ne-ver mind, I'll find some-one like you
               A                 E       F#m   D
        I wish no-thing but the best for you  too
                   A        E          F#m          D
        Don't for-get me I beg___ I re-mem-ber you said
                        A                E                      F#m    D   
        Some-times it lasts in love but some-times it hurts ins-tead, yeah

        E


Bridge:

 No-thing com-pares, no wor-ries or cares
            F#m
        Re-gret's and mis-takes they're me-mo-ries made
         D                                Bm    A           D    E7
        Who would have known how bit-ter sweet this would taste

        A                  E                 F#m    D


Chorus:

 Ne-ver mind, I'll find some-one like you
               A                 E       F#m   D
        I wish no-thing but the best for you  too
                   A        E          F#m          D
        Don't for-get me I beg___ I re-mem-ber you said
                        A                E                      F#m    D   
        Some-times it lasts in love but some-times it hurts ins-tead


        A                  E                 F#m    D


Chorus:

 Ne-ver mind, I'll find some-one like you
               A                 E       F#m   D
        I wish no-thing but the best for you  too
                   A        E          F#m          D
        Don't for-get me I beg___ I re-mem-ber you said
                        A                E                      F#m    D   
        Some-times it lasts in love but some-times it hurts ins-tea - ead
                        A                E                      F#m    D   
        Some-times it lasts in love but some-times it hurts in-stead, yeah yeah



Outro:


        |  D  -   E  |  E6  -  E7  |  E7  -  A ...  |
    
---
🗝️ A Major
Numbered Circles: Chord fingering - number inside circle indicates which finger to use
Column with the same numbers: One finger holds down multiple strings
R: Root Note
Barre Line: One finger holds down multiple strings
White Numbered Circles: Optional Notes
Unmarked strings: Play open
X: Don't play string

Right Handed Charts: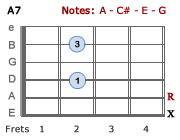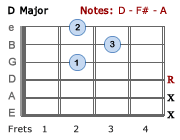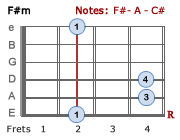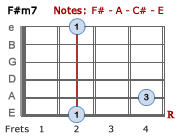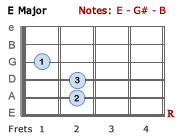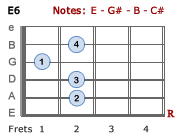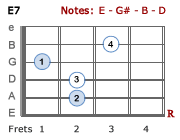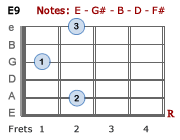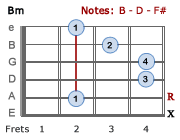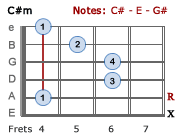 Left Handed Charts: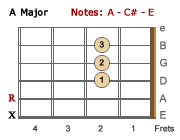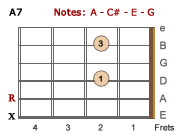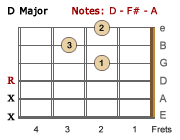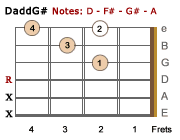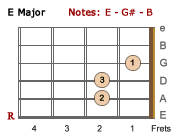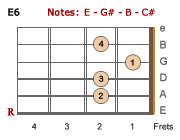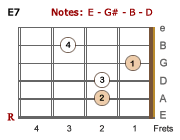 Adele - Song & Artist
Adele is an internationally acclaimed singer songwriter. Someone Like You was Adele's first Number 1 single in the UK, and second Number 1 single in the US... first female in the Billboard Hot 100 to have two number 1 singles from the same album.
She began singing at an early age, and grew up in the 'Spice Girl' Era. She loved the popular Girl Band and impersonated various members during her teens. Adele attended a school for performing arts where her obvious talents were nurtured and honed. As well as singing, she plays a number of musical instruments including guitar, piano, bass, celesta, percussion, and keyboard.
In 2006 one of her friends posted her demo on 'My Space' and subsequently Adele was offered her first recording contract. In 2008 her first album was released titled '19'. The album was hugely successful attaining double platinum in the US and four times platinum in the UK.
2011 saw the release of Adele's second album titled '21'. She won six Grammys for this album and surpassed the success of her first album. It was enormously successful, and gaining her many records, such as the first female singer to have three singles in the top ten on Billboard at the same time. She was the first living singer to have two top five hits in both the singles and album charts simultaneously since the Beatles. This album went to number 1 in 26 countries worldwide and her outstanding record achievements continued. This album was thought to have been based on the experience gained from the break-up of her relationship.
Adele toured extensively to promote this album, however she was forced to cancel part of the tour due to problems associated with her voice. She had surgery to rectify the problem and was back singing at the Grammy Awards in 2011. In December of that same year Adele announced she would be taking a break prior to beginning work on her next album.