Better Man chords
by Robbie Williams
Better Man was written by Robbie Williams and Guy Chambers. It was recorded in 2000 and released on October 22nd, 2001 from the album Sing When You're Winning.
Music: F# & A Major in 4/4 time at ~ 84 bpm
Chords: F#, F#sus4, B5/F#, D#m, G#m7, G#m9, C#, C#sus4, B5, A, Dmaj7, E6, F#m
Easier in E & G Major: Starts in E Major with a key change to G Major in the Bridge and back to E Major on the last line of the bridge.
Chords in E & G Major: E, Esus4, A5/E, C#m, F#m7, F#m9, B, Bsus4, A5, G, Cmaj7, D6, Em
Chart Legend

Numbered Circles: Fingers used to play chords O: Optional Note
Barre Line: One finger holds down multiple strings R: Root Note
Unmarked strings: Play open X: Don't play string B: Bass Note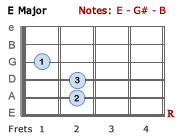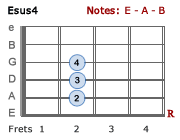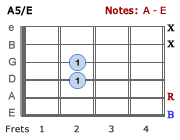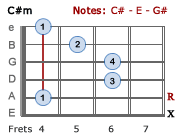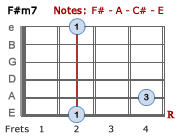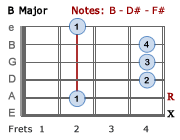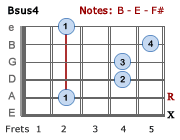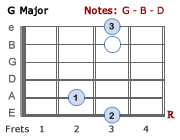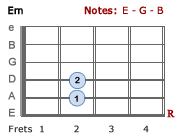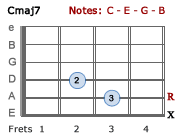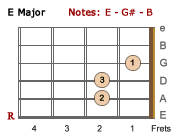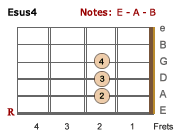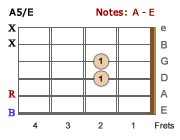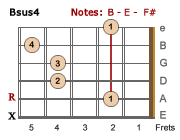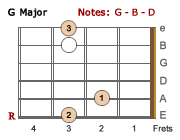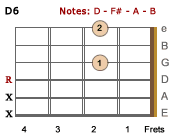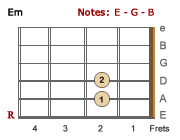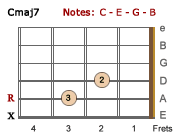 ASCII Chord Charts: number=fret, x= don't play, 0=play open, (B)=barre chord
| Chord | Guitar | Piano | Chord | Guitar | Piano |
| --- | --- | --- | --- | --- | --- |
| E | 022100 | E-G#-B | F#m7 | 242222 (B) | F#-A-C#-E |
| Esus4 | 022200 | E-A-B | F#m9 | 242224 (B) | F#-A C#-E-G# |
| C#m | x46654 (B) | C#-E-G# | B | x24442 (B) | B-D#-F# |
| A5/E | 0022xx | A-E | Bsus4 | x24452 (B) | B-E-F# |
| A5 | x022xx | A-E | D6 | xx0202 | D-F#-A-B |
| G | 320003 | G-B-D | G | 320033 | G-B-D |
| Cmaj7 | x32000 | C-E-G-B | Em | 022000 | E-G-B |
Better Man by Robbie Williams
Capo on 2 if playing with the video


Song Key is highlighted - Transpose to any other key
  
                  E         Esus4       E        A5/E


Intro:

 4/4  ‖          |           |        |          ‖   
    
                    E                    C#m
1. Send some-one to love me    I need to rest in arms
           F#m7                          B
   Keep me safe from harm    In pour-ing rain
                    E                 C#m
   Give me end-less sum-mer    Lord I fear the cold
            F#m7                       B
   Feel I'm get-ting old    Be-fore my time

              F#m9           B               E    B            C#m


Chorus:

 As my soul heals the shame    I will grow through this pain
                 F#m7         B  Bsus4  B                         E     A5/E 
        Lord I'm do-in' all I can          To be a bet-ter man |     |        |

                  E                         C#m
2. Go ea-sy on my con-cience    'Cause it's not my fault
          F#m7                            B
   I know I've been taught    To take the blame
                    E               C#m
   Rest as-sured my an-gels    Will catch my tears
           F#m7                  B      
   Walk me out of here    I'm in pain

              F#m9           B               E    B            C#m


Chorus:

 As my soul heals the shame    I will grow through this pain
                 F#m7         B  Bsus4  B                        E     E 
        Lord I'm do-in' all I can         To be a bet-ter man |     |      | (key change)

        G                                       Cmaj7


Bridge: 

Once you've found that lo-ver    You're home-ward bound
                D6                     Em
        Love is all a-round    Love is all a-round
        G                              Cmaj7
        I know some have fal-len    On sto-ny  ground    (key change)
                    F#m7         C#m      B     
        But love is all a-round (Oo...    Oo...)    

                    E                    C#m
3. Send some-one to love me    I need to rest in arms
           F#m7                          B
   Keep me safe from harm    In pour-ing rain
                    E                 C#m
   Give me end-less sum-mer    Lord I fear the cold
            F#m7                       B
   Feel I'm get-ting old    Be-fore my time


              F#m9           B               E    B            C#m


Chorus:

 As my soul heals the shame    I will grow through this pain
                 F#m7         B  Bsus4  B                   
        Lord I'm do-in' all I can          To be a bet-ter man

            E       Esus4        E        A5        E


Outro:

 ‖        |           |         |         |   𝄑  ‖ 
---
Notes:
Level Of Ease: Easy if you can play barre chords.
Try playing both versions of F#m9. The first version is similar in shape to a B7 chord - up one string for each of the notes on the 2nd fret.
The other F#m9 is a standard m9 barre chord shape - root note on the 6th string. They both work well depending on the sound you are after.
5 chords are power chords which consist of the 1st and 5th notes of any given chord scale. In this song we have a A5 and A5/E. They are based on the A major scale where the 1st and 5th notes of the scale are A and E.
The A5 chord consists of the notes A and E. There are a few alternatives which are pictured above.
The A5/E means an A5 chord with a leading E bass note - also pictured above
You don't have to play an A5 or A5/E - an A chord still sounds fine. The same applies to D6 which can be played as a D chord.