True Love chords
by Pink ft. Lily Allen
Words & Music: Alecia Moore (Pink), Greg Kurstin, and Lily Rose Cooper
Recorded: 2012
Released: 15th July, 2013
Genre: Pop Rock, Gospel
Album: The Truth About Love
Music: A Major in 4/4 time at 96 bpm (♩)
Song Chords: A, E, Bm, D
Chart Legend

Numbered Circles: Fingers used to play chords O: Optional Note
Barre Line: One finger holds down multiple strings R: Root Note
Unmarked strings: Play open X: Don't play string B: Bass Note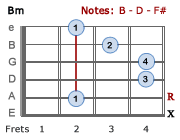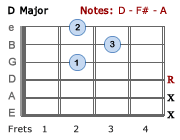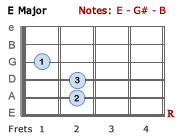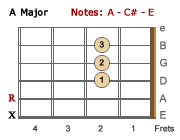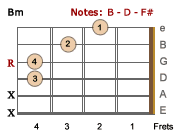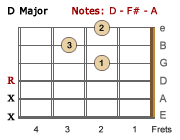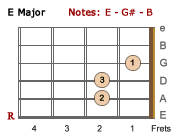 True Love
Song Key is highlighted - Transpose to any other key
         A   E         Bm   D         A   E         Bm   D


Intro:

 | 1& 2& 3& 4& | 1&  2& 3& 4& | 1& 2& 3& 4& | 1&  2& 3& 4& |
Timing ... continue this pattern throughout the song ...

   A         E             Bm       D
1. Some-times I hate ev'-ry  sin-gle stu-pid word you say
   Some-times I wan-na slap you in your whole face... (Woah oh oh)
   There's no one quite like you    You push all my but-tons down
   I know life would suck with-out you (Woah oh oh)

   At the same time, I wan-na hug you
   I wan-na wrap my hands a-round your neck
   You're an ass-hole but I love you
   And you make me so mad I ask my-self
   Why I'm still here, or where could I go
   You're the only love I've e-ver known
   But I hate you, I real-ly hate you,
   So much I think it must be

        A    E       Bm   D 


Chorus:

 True love    True love
                   A    E     Bm                  D 
        It must be true love    No-thing else can break my heart like
        A    E       Bm   D 
        True love    True love
                   A    E       Bm            D 
        It must be true love      No one else can break my heart like you
         A             E             Bm   D 
        (Yo oh oh oh ... Oh oh oh oh oh... Oh oh oh oh oh )
         A             E             Bm   D 
        (Yo oh oh oh ... Oh oh oh oh oh... Yo oh oh oh )

   A        E                Bm             D
2. Just once try to wrap your  lit-tle brain a-round my feel-ings
   Just once please try not to be so mean (Woah oh oh)
   Re-peat af-ter me now R-O-M-A-N-C-E-E-E
   Come on I'll say it slow-ly (Romance)    You can do it ba-by

   At the same time, I wan-na hug you
   I wan-na wrap my hands a-round your neck
   You're an ass-hole but I love you
   And you make me so mad I ask my-self
   Why I'm still here, or where could I go
   You're the only love I've e-ver known
   But I hate you, I real-ly hate you,
   So much I think it must be

        A    E       Bm   D 


Chorus:

 True love    True love

        It must be true love    No-thing else can break my heart like

        True love    True love

        It must be true love    No one else can break my heart like you

        (Yo oh oh oh ... Oh oh oh oh oh... Oh oh oh oh oh )

        (Yo oh oh oh ... Oh oh oh oh oh... Yo oh oh oh )

         A      E            Bm  D                A         E        Bm   D 
         I    (I love you)     I think it must be love    (I love you)

       A           E             Bm       D


Bridge:

 Why do you rub me up the wrong way?
        Why do you say the things that you say?
        Some-times I won-der how we e-ver came to be
        But with-out you I'm in-com-plete... (Oh... I think it must be)

        A    E                    Bm   D 


Chorus:

 True love... (It must be) True love... (I think it must be)

        True love... (It must be) 

        No-thing else can break my heart like

        True love... (It must be) True love... (I think it must be)

        True love... (It must be)

        And no one else can break my heart like you ... (Oh oh oh oh... )

        No one else can break my heart like you...  (Oh oh oh oh... ) 

        Like you... (Oh oh oh oh... ) 
                                              A   E    Bm   D    A
        No one else can break my heart like | you ...|        |  𝄑  |
---
Notes:
Level Of Ease: Easy - the timing may be a little tricky for beginners but make sure you follow the timing count in the Intro and listen carefully as you play along... it will eventually fall into place.
4/4 time indicates 4 quarter-note beats per bar.
The timing is a form of off-beat syncopation where the chord changes occur unexpectedly - in this case, instead of the chord changes occuring on the 1st and 3rd beats of each bar, they occur on the 1st and 2½ beat...
If you count each bar as |

1

& 2

&

3& 4& | the chord changes occurs on the 'red counts' of each bar. Listen very carefully and you will notice this happening throught the song.
The same 2 bars of chord changes occur throughout the entire song ||: A E | Bm D :||
The song is in the key of A Major which means the key signature consists of 3 sharps: F# - C# - G#
The A chord at the end of the song is strummed and held till it fades out.
The Song
"True Love" by Pink is a complex and honest look at love and relationships. The song is sung from the perspective of a woman who is in love with a man who is not perfect. She acknowledges his flaws, but she also sings about how much she loves him and how he makes her feel.
The song is a celebration of love, even in its most imperfect form. It is a reminder that true love is not always easy, but it is always worth fighting for.
The song is also a commentary on the unrealistic expectations that society places on relationships. Pink sings about how her lover is not perfect, but she loves him anyway. She challenges the idea that relationships should be perfect in order to be real.
Songs by Pink on this site: