Shallow chords
Lady Gaga & Bradley Cooper
Shallow was written by Stefani Germanotta (Lady Gaga), Andrew Wyat, Mark Ronson and Anthony Rossomando.
Recorded: 2018
Released: Sept 27, 2018 from the album: A Star Is Born
Music: Key of G Major in 4/4 time at 96 bpm (♩)

Chords:

G, Am, Am/G, Bm, C, D, D/F#, Em, Em7
Chart Legend

Numbered Circles: Fingers used to play chords O: Optional Note
Barre Line: One finger holds down multiple strings R: Root Note
Unmarked strings: Play open X: Don't play string B: Bass Note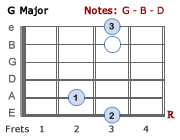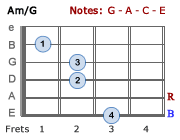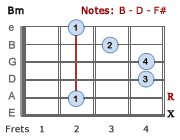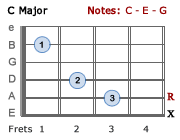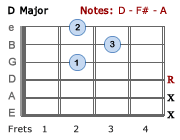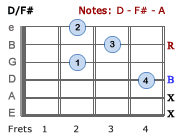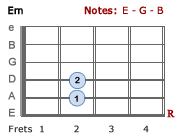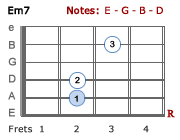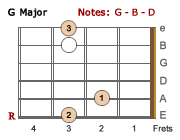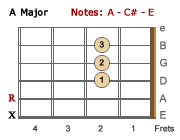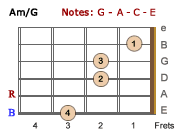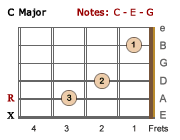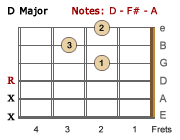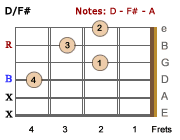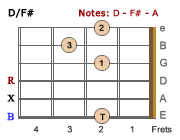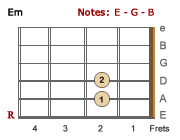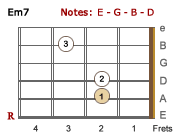 Shallow chords & lyrics
Song Key is highlighted - Transpose to any other key
             Em7  D/F#  G  G     C     G    D      Em7  D/F#  G  G


Intro:

 4/4 | 1&2& 3&4   & |1234 |1234 |1&2  &3&4& |1&2& 3&4   & |1234 |
Timing Count:

Em7         D/F#        G
1.  Tell me some-thing, girl
  C                        G       D
    Are you hap-py in this mo-dern world?
Em7       D/F#     G
    Or do you need more?
  C                                 G          D
    Is there some-thin' else you're search-in' for?
    Em7  D/F#   G
    I'm  fall - in'
  C                         G       D              Em7
    In all the good times I find my-self a-long-in'
    D/F#  G
    For   change
 C                        G       D   
   And in the bad times I fear my-self
   
           Em7  D/F#  G    G     Em7  D/F#  G   G    
  

Instr:

 | 1&2& 3&4   &  |1234 | 1&2& 3&4   &  |1234 |

 Em7        D/F#        G
2.  Tell me some-thing, boy
  C                             G         D
    Aren't you tired try-in' to fill that void?
 Em7      D/F#     G
    Or do you need more?
  C                           G       D
    Ain't it hard keep-ing it so hard-core?
    Em7  D/F#   G
    I'm  fall - ing
  C                         G       D            Em7
    In all the good times I find my-self long-ing
    D/F#  G
    For   change
  C                        G       D   
    And in the bad times I fear my-self

    Am                    D/F#  
 *  I'm off the deep end, watch as I dive in
    G           D        Em
    I'll ne-ver meet the ground
    Am                          D/F#
    Crash through the sur-face, where they can't hurt us
          G            D        Em
    We're far from the shal-low now

      Am        Am/G   D/F#


Chorus:

  In the sha-a, sha-al-low
       G        D         Em7
         In the shal-low, sha-a-llow
      Am        Am/G   D/F#
         In the sha-a, sha-al-low
               G            D        Em       
         We're far from the shal-low now  |  𝄎  |

         Bm                  D


Bridge: 

 Oh - oh - oh - oh - oh
         A                         Em  
         Oh... Oh - oh - oh - oh - oh
              Bm
         Oh - Woah
                             D          A   
         Oh - oh - oh - oh - Oh...   |     |

    Am                    D/F#  
 *  I'm off the deep end, watch as I dive in
    G           D        Em
    I'll ne-ver meet the ground  
    Am                          D/F#
    Crash through the sur-face, where they can't hurt us
          G            D        Em
    We're far from the shal-low now

      Am        Am/G   D/F#


Chorus:

  In the sha-a, sha-al-low
       G        D         Em7
         In the shal-low, sha-a-llow
      Am        Am/G   D/F#
         In the sha-a, sha-al-low
               G            D        Em      Em7   
         We're far from the shal-low now  |       |
---
Notes:
Easy song - ideal for beginners
You can replace D/F# with D and Am/G with Am if you prefer although it does sound better with the bass notes if you are playing solo.
I have included two versions of D/F# which can both be found in the Chords Tab.
The thumb version flows more smoothly from Am/G → D/F#... and sounds better.