If We Only Had Old Ireland Over Here chords
by Foster & Allen
Author: unknown.
Cover by Foster & Allen: featured on their album Foster & Allen's Ireland.
Music: G Major with a key change to A♭ Major after the 1st chorus in 6/8 time at 168 bpm (♪)

Chords:

G, D, D7, C, A, Em → (key change) → A♭, E♭, E♭7, D♭, B♭, Fm... charts below
Chart Legend

Numbered Circles: Fingers used to play chords O: Optional Note
Barre Line: One finger holds down multiple strings R: Root Note
Unmarked strings: Play open X: Don't play string B: Bass Note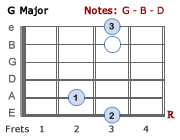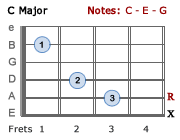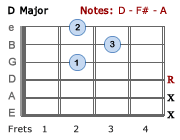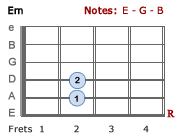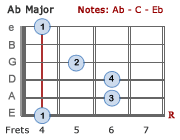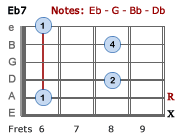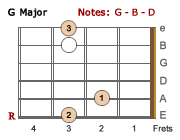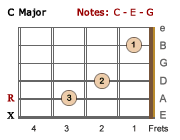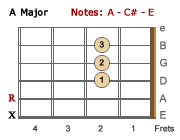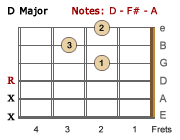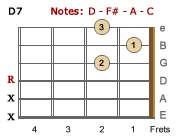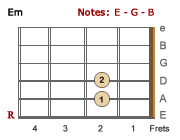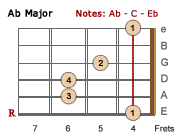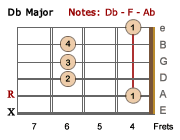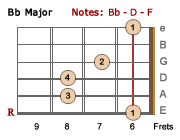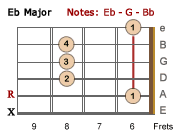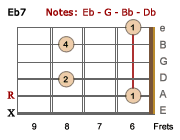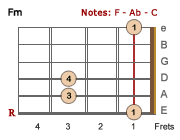 If We Only Had Old Ireland Over Here
Song Key is highlighted - Transpose to any other key
              G        D     G     C     G


Intro:

 6/8 |       |       |    -    |       |

         G                C               G
1. I was dream-ing of old Ire-land    And Kill-ar-neys lakes and dells
         C                G                      A                    D7
   I was dream-ing of the sham-rock    And  the  dear  old  Shand-on  Bells
           G              C               G
   When my mem-o-ries sug-ges-ted    In a vis-ion bright and clear
           C                         G                D                G
   All the strange things that would hap-pen    If we had old Ire-land here

               G                    C              G


Chorus:

 If the Blar-ney stone stood out in Syd-ney Har-bour
            C                                  G
        And Dub-lin Town to Mel-bourne came to stay
                               C                    G
        If the Shan-non Riv-er joined the Bris-bane Wat-ers
                 A                                    D      D7
        And Kill-ar-ney's lakes flowed in-to Bot-a-ny Bay |      |
               G                   C              G
        If the Shand-on Bells rang out in old Fre-man-tle
            C                                 G
        And Coun-ty Cork in Ad-e-laide did ap-pear
               Em                                G
        Erin's sons would nev-er roam    All the boys would stay at home
                            D              G             Eb
        If we on-ly had old Ire-land o-ver here   _ |(key change)|

             Ab              Db                   Ab
2. There are lots of lov'-ly las-sies    Dan-cin' on the vil-lage green
             Db             Ab               Bb            Eb7
   There are lots of lovely col-leens    The fin-est ev-er seen
             Ab                  Db                Ab
   Where the boys are all called Pad-dy    And the girls called Mol-ly Dear
             Db                  Ab                  Eb               Ab
   Sure we'd wrap the green flag round them    If we had old Ire-land here

               Ab                   Db             Ab


Chorus:

 If the Blar-ney stone stood out in Syd-ney Har-bour
            Db                                 Ab
        And Dub-lin Town to Mel-bourne came to stay
               Db                                   Ab
        If the Shan-non Riv-er joined the Bris-bane Wat-ers
                 Bb                                    Eb     Eb7
        And Kill-ar-ney's lakes flowed in-to Bot-a-ny  Bay |       |
               Ab                  Db             Ab
        If the Shand-on Bells rang out in old Fre-man-tle
            Db                                Ab
        And Coun-ty Cork in Ad-e-laide did ap-pear
               Fm                                Ab
        Erin's sons would nev-er roam    All the boys would stay at home
                            Eb             Ab
        If we on-ly had old Ire-land o-ver here |   𝄎   |

           Ab      Eb     Ab    Db     Ab                                 


Outro:

 |        |      |     -      |  𝄑  |
---
Notes:
Level Of Ease: Starts easy and then becomes more difficult after the key change. You will need to know barre chords, namely A♭, D♭, E♭, E♭7, and Fm.
This version of the song is in the key of G major with a key change to A♭ Major
The time signature is 6/8 time. This means 6 eighth-note/quaver beats per bar, therefore the count is | 1 2 3 4 5 6 | etc.
When you see a bar with 2 chords separated by a hyphen, the timing count of the bar is split in half, e.g., | G - C | means you play the G chord for 3 counts and the C chord for 3 counts.
An easier version of the song would be to play the song in E Major with a key change to F Major. You would still need to play some barre chords, but they would be easier. Capo on 3 if you are playing with the video.
Use the Transposer for any key changes.
If you don't play along with the video, you can simply play a very easy version by retaining all the chords before the key change, namely G, C, A, D, D7 and Em.
Foster & Allen
Origin: Ireland
Duo: Mick Foster & Tony Allen
Active Years: 1975 – present
Music Styles: Traditional Irish, folk, country
Songs by Foster and Allen on this site:
If We Only Had Old Ireland Over Here