Georgia On My Mind chords
by Willie Nelson
Georgia On My Mind was written by Stuart Gorrrell (words) & Hoagy Carmichael (music) in 1930
Willie Nelson's recorded the song on his 1978 album - Stardust
Recorded: December, 1977
Released: April 1978
Music: Key of Db Major in 4/4 time at 58 bpm (♩)
Triplet feel 1& = 1 & &
Chords: Db, Db7, Bb, Eb9, Ab7, Ab7#5, F7, Bbm, Db7/Ab, Gb, Gdim7, Bbm7, Ebm7, Faug, Bb7, Ebm7, Ebaug, Gb7, Eb7, C7, Fm7, E7, Cb (B)
Chart Legend

Numbered Circles

: Fingers used to play chords

O:

Optional Note

Barre Line:

One finger holds down multiple strings

R:

Root Note

Unmarked strings:

Play open

X:

Don't play string

B:

Bass Note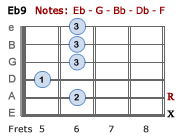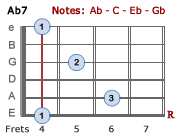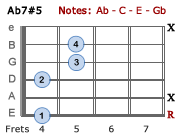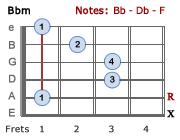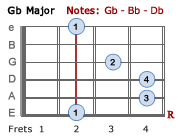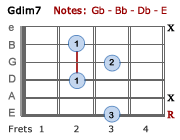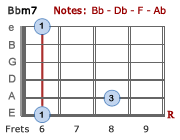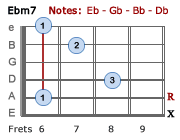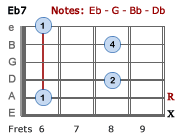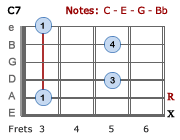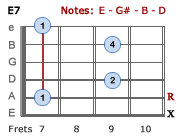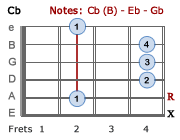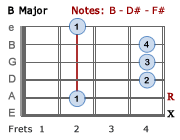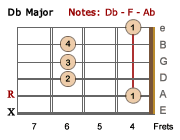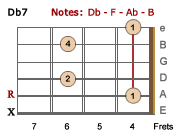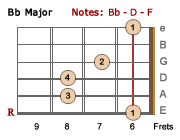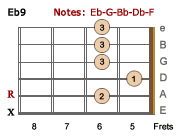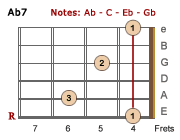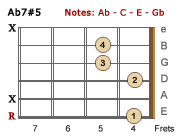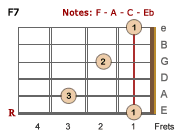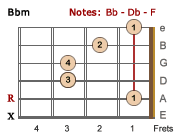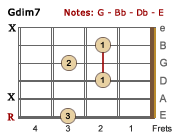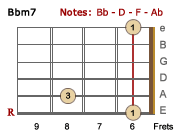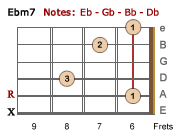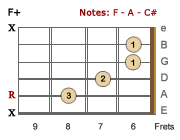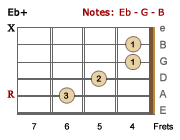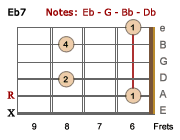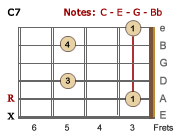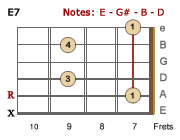 Georgia On My Mind
Song Key is highlighted - Transpose to any other key
            
                Db  Db7  Bb Bb    Eb9    Ab7    Db    Db    Ab7#5    


Intro:

 4/4 ♪♪|                 |      -      |      |     -        |

      Db           F7
      1. Geor-gia,    Geor-gia,
 Bbm  Db7/Ab             Gb      Gdim7
         The  whole  day through
                 Db        Bbm7
         Just an old sweet song
    Ebm7       Ab7              Faug    Bb7    Ebaug   Ab7
         Keeps Geor-gia on my | mind  -      |       -     |

      Db           F7
      2. Geor-gia,    Geor-gia
 Bbm  Db7/Ab          Gb    Gdim7
         A  song  of  you
                  Db             Bbm7
         Comes as sweet and clear
     Ebm7             Ab7              Db       Gb7   Db     F7
         As moon-light   through the | pines -      |     -     |

     Bbm7        Ebm7       Bbm7           Gb7


Bridge: 

 O-ther  arms  reach    out  to  me
     Bbm7        Ebm7  Bbm7          Eb7
         O-ther  eyes  smile ten-der-ly
     Bbm7     Ebm7            Db       C7
         Still   in peace-ful dreams I see
              Fm7        E7               Ebm7   Ab7
         The  road  leads     right  to | you  -     |

      Db            F7
      3. Geor-gia,     Geor-gia, 
 Bbm  Db7/Ab            Gb      Gdim7
         No  peace  I     find
                 Db        Bbm7
         Just an old sweet song
     Ebm7         Ab7           Db     Gb7   Db   Ab7#5
         Keeps Geor-gia on my | mind -     |    -       |




Instrumental:

 Repeat Verse

      Db             F7
      3. Geor-gia,      Geor-gia, 
 Bbm  Db7/Ab            Gb     Gdim7
         No  peace  I     find
                 Db        Bb7
         Just an old sweet song
     Ebm7               Ab7      Faug     Bb7
         Keeps Geor-gia    on my mind...|     |
                 Ebm7                 Ab7
         Just an old sweet song keeps Geor-gia 
                  Db     Cb   Gb
         On  my | mind -    |        On my | 
             Db      Cb   Gb
         ‖: mind -     |        On my :‖...  Repeat to Fade 
---
Notes:
Learn all the chords first and practice the changes with all the harder chords - that way you won't have to keep stopping when you come across an 'iffy' chord
You don't have to play these chords like the charts suggest - these voicings were chosen due to their close proximity, making them easier to play with respect to chord changes... and they sound good together.
Playing a particular chord in 5 different positions will suit the song in terms of notes played however it may only be one of those five that produces a better flavor in terms of how you want the chord to sound within the song.
Many jazz players may find a different set of chords that they prefer to play or perhaps find more interesting.