On The Road Again chords and lyrics
by Willie Nelson
On The Road Again was written by American country music singer, Willie Nelson.
Recorded: In the fall of 1979.
Released: August 1980 from the album Honeysuckle Rose
Music: E Major in 2/2 time at 111 bpm.
Chords E, E7, F#m, G#7, A, B7
On The Road Again by Willie Nelson



Intro:

 

2/2

 ||:  E   |  %  |  %  |  %  :||  
 
           E
1. On the road a-gain
                                     G#7
   Just can't get wait to get on the road a-gain 
                              F#m
   The life I love is mak-in' mus-ic with my friends
       A                   B7             E
   And I can't wait to get on the road a-gain

           E
2. On the road a-gain
                           G#7
   Goin' plac-es that I've nev-er been
                             F#m
   See-in' things that I may nev-er see a-gain
       A                   B7             E   |  E7  |
   And I can't wait to get on the road a-gain

           A
** On the road a-gain
                                           E
   Like a band of gyp-sies we go down the high-way     
          A
   We're the best of friends
                                             E             B7 
   In-sis-ting that the world keep turn-in' our way__ And our way is 

           E
3. On the road a-gain
                                      G#7
   Just can't get wait to get on the road a-gain 
                              F#m
   The life I love is mak-in' mus-ic with my friends
       A                   B7             E   |  %  |
   And I can't wait to get on the road a-gain



Instr:

 |  E  |  %  |  %  |  %  | G#7  |  %  |  %  |  %  |

       |  F#m  |  %  |  A  |  B7  |  E  |  E7 |
    
           A
** On the road a-gain
                                           E
   Like a band of gyp-sies we go down the high-way     
          A
   We're the best of friends
                                             E             B7 
   In-sis-ting that the world keep turn-in' our way__ And our way 

           E
4. On the road a-gain
                                     G#7
   Just can't get wait to get on the road a-gain 
                              F#m
   The life I love is mak-in' mus-ic with my friends
       A                   B7             E
   And I can't wait to get on the road a-gain
                                                                   ↓
       A                   B7             E  | E  | A  | B7 | E  | E  |
   And I can't wait to get on the road a-gain        

---
🗝️ E Major
Numbered Circles: Chord fingering - number inside circle indicates which finger to use
White Numbered Circles: Optional Notes
Unmarked strings: Play open
X: Don't play string
Barre Line: One finger holds down multiple strings
R: Root Note
Right Handed Charts: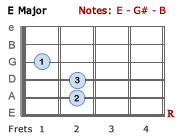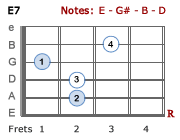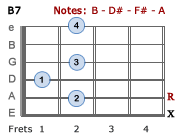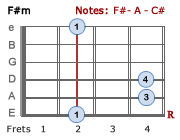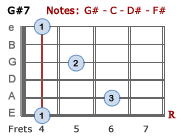 Left Handed Charts: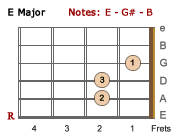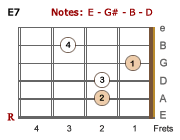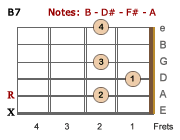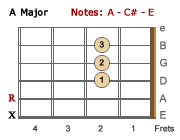 Willie Nelson
Willie Nelson
Born: Willie Hugh Nelson on April 29, 1933, in Abbott, Texas, U.S.
Profession: Musician, songwriter, producer, actor, activist, singer
Instruments: Vocals, guitar
Music Style: Country, Outlaw country, Blues, Jazz
Active Years: 2005 - present
Associations: Waylon Jennings, The Highwaymen, Johnny Cash, Kris Kristofferson, Merle Haggard, Ray Price, Johnny Bush, Roger Miller, Johnny Paycheck, Glen Campbell, George Jones, Loretta Lynn, Toby Keith and Neil Young.
📖 On The Road Again Sheet Music at MusicaNeo.Com - Piano/Vocal/Chords - 4 pages - E Major - Willie Nelson.