Spanish Lady chords
by Celtic Woman
Spanish Lady is a traditional Irish Folk song - authors unknown.
This version by Celtic Woman is featured on the album, The Greatest Journey: Essential Collection
Music: Key of Ab Major → (key change) → Bb major in 4/4 time at 116 bpm (♩)
Chords: Ab, Bbm, B, Fm, Db, Eb, Bb, Gm, F, F7
Easier in G Major → (key change) → A Major
Chords in G & A major: G, Am, Bb, Em, C, D, A, F#m, E, E7
Chart Legend

Numbered Circles

: Fingers used to play chords

O:

Optional Note

Barre Line:

One finger holds down multiple strings

R:

Root Note

Unmarked strings:

Play open

X:

Don't play string

B:

Bass Note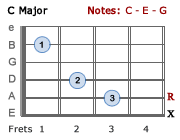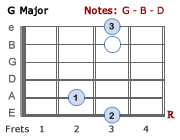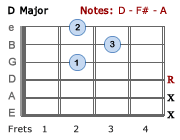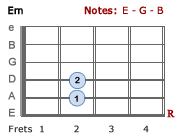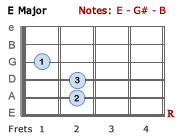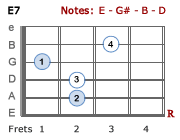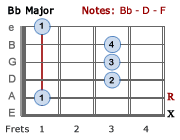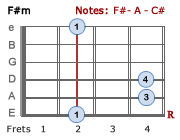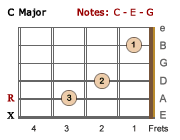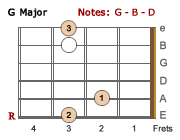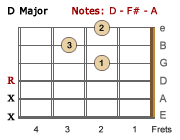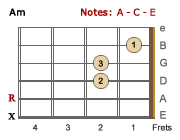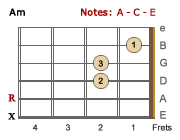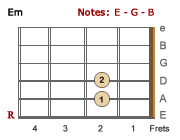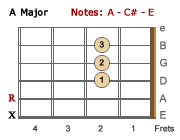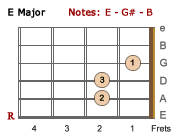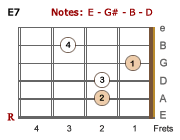 Spanish Lady
Capo on 1st fret if playing with the video
Song Key is highlighted - Transpose to any other key
  
          G     Am     Bb     Am     G     Am     Bb     Am    


Intro:

 ‖     |      |      |      |     |      |      |      ‖

      G                   Em               C              D
1. As I came down through Dub-lin Cit-y    At the hour of twelve at night
   G                        Em               C                    D
   Who should I see but the Span-ish lady    Wash-ing her feet by candle-light
   G                      Em                     G               D
   First she washed them, then she dried them    Ov-er a fire of amb-er coal
      G             Em                  C               D       
   In all my life I ne'er did  see    A maid so sweet a-bout the soul

        G                    Em               C                    D


Chorus:

 Whack for the Too-ra Loo-ra lad-dy    Whack for the Too-ra Loo-ra lay
        G                    Em               C                    D
        Whack for the Too-ra Loo-ra lad-dy    Whack for the Too-ra Loo-ra lay...

      G                   Em               C              D
2. As I came back through Dub-lin Ci-ty    At the hour of half past eight
   G                        Em              C                         D
   Who should I spy but the Spa-nish lady   Brush-ing her hair in the broad daylight
   G                   Em                     G                D
   First she tossed it then she brushed it    On her lap was a sil-ver comb
      G             Em                 C                  D
   In all my life I ne'er did see    A maid so fair since I did roam

        G                    Em               C                    D


Chorus:

 Whack for the Too-ra Loo-ra lad-dy    Whack for the Too-ra Loo-ra lay
        G                    Em               C                    D
        Whack for the Too-ra Loo-ra lad-dy    Whack for the Too-ra Loo-ra lay...

    
      G                   Em               C             D
3. As I went back through Dub-lin Ci-ty    As the sun be-gan to set
   G                        Em                C                     D
   Who should I spy but the Span-ish la-dy    Catch-ing a moth in a gold-en net
   G               Em                  G                        D
   When she saw me then she fled me    Lift-ing her pet-ti-coat ov-er her knee
      G             Em                 C                  D
   In all my life I ne'er did see    A maid so shy as the Span-ish la-dy


        G                    Em               C                    D
Chorus: Whack for the Too-ra Loo-ra lad-dy    Whack for the Too-ra Loo-ra lay
        G                    Em               C                    D
        Whack for the Too-ra Loo-ra lad-dy    Whack for the Too-ra Loo-ra lay

        G                    Em               C                    D
Chorus: Whack for the Too-ra Loo-ra lad-dy    Whack for the Too-ra Loo-ra lay
        G                    Em               C                    D
        Whack for the Too-ra Loo-ra lad-dy    Whack for the Too-ra Loo-ra lay 
        
(...key change)

        A                    F#m              D                    E
Chorus: Whack for the Too-ra Loo-ra lad-dy    Whack for the Too-ra Loo-ra lay
        A                    F#m              D                    E
        Whack for the Too-ra Loo-ra lad-dy    Whack for the Too-ra Loo-ra lay

        A                    F#m              D                    E
Chorus: Whack for the Too-ra Loo-ra lad-dy    Whack for the Too-ra Loo-ra lay
        A                    F#m           
        Whack for the Too-ra Loo-ra lad-dy
        D                            E           E      E7           A    
        Whack  for  the  Too-ra |2⁄4 Loo-ra |4⁄4 lay |      |  𝄎  |     |
---
Notes:
Level Of Ease: Easy - does require a few barre chords, Bb and F#m.
Song Key: Ab Major - 4 flats (Bb, Eb, Ab, D,) with a key change to Bb Major - 2 flats (Bb, Eb)
4/4 time = 4 beats per bar with the value of each beat equal to a quarter-note or crotchet.
We have charted the song in the key of G Major which is a lot easier to play. The key change from G Major to A Major occurs just before the last 2 choruses of the song. The ending is also a little different, but stick with it... don't forget to use a capo on the first fret if you are playing along with the video.
Notice the time signature changes to 2/4 near the end of the last chorus. This simply means you have a 2 beat count for 1 bar (2/4) before going back to a normal 4 beat count per bar (4/4) till the end.