'Tis The Last Rose of Summer chords
Celtic Woman
'Tis The Last Rose of Summer lyrics were written by Thomas Moore in 1805 - the music was arranged by John Stevenson.
This version is a live performance by former members of Celtic Woman - Hayley Westenra and Meav Ni Mhaolchatha from the album - A New Journey.
Music: Key of E Major in 3/4 time at ~ 58 bpm (♩)
Song Chords: E, F#m, A, B7, C#m, G#m,
Beginners: Play in C Major with chords - C, Dm, F, G7, Am, Em (capo on 4 if playing with video).
Chart Legend

Numbered Circles: Fingers used to play chords O: Optional Note
Barre Line: One finger holds down multiple strings R: Root Note
Unmarked strings: Play open X: Don't play string B: Bass Note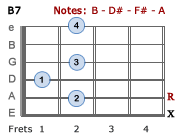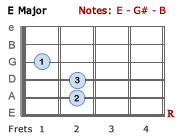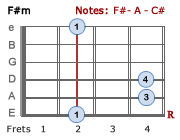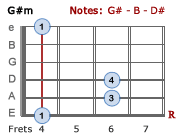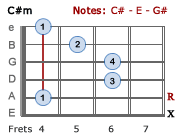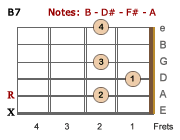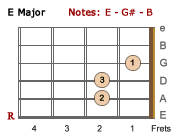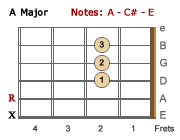 'Tis The Last Rose Of Summer
Song Key is highlighted - Transpose to any other key
 Time Signature: 3/4

    E                 A  E                        B7  E
1. 'Tis the last rose of summer    Left bloo-ming a - lone
    E               A   E                      B7  E
    All her love-ly com-pa-nions    Are fa-ded and gone
       C#m       A   E              C#m      G#m  A      F#m
    No flow'r of her kin-dred    No rose-bud is   nigh---igh
          E          A   E                         B7  E
    To re-flect back her blu-shes     Or give sigh for sigh

    E                   A    E                      B7   E
2.  I'll not leave thee thou lone one    To pine on the  stem
    E                 A   E                          B7   E
    Since the love-ly are slee-ping    Go sleep thou with them
         C#m     A  E               C#m         G#m  A     F#m
    Thus kin-dly I  scat-ter    Thy leaves o'er the  bed---ed
              E        A   E                         B7  E
    Where thy mates of the gar-den    Lie scent-less and dead

    E           A  E                            B7   E
3.  So soon may I  fol-low    When friend-ships de - cay
             E          A    E                        B7  E
    And from love's shi-ning cir-cle    The gems drop a - way
         C#m         A   E                C#m       G#m  A     F#m
    When true hearts lie with-er'd    And fond ones are  flo---own
        E         A    E                           B7  E
    Oh! who would in - ha-bit     This bleak world a - lone
         E     F#m   B7  E
    This bleak world a - lone
---
Notes
Tempo: approx. 58 bpm (♩) If you are using a metronome or similar device, the sound/click will occur on every quarter-note beat.
There are a lot of chord changes in this song, however the tempo is fairly slow giving you enough time to make the changes as smooth as possible.
Due to the operatic nature of the song the strumming pattern can be fairly erratic. It may be easier to strum each chord as it occurs with a down-beat. However, if you are not playing with the video, you can set the tempo to suit yourself as well as the strum pattern... you may come up with something totally unique.
The Author - Thomas Moore
Thomas Moore was born in Dublin Ireland in 1779. He was the typical artistic type, interested in music, poetry, singing, song writing and acting.
Moore studied law as a young man both in Dublin and then London. During his time in London he became very popular as a singer and poet.
His success in London naturally led to acceptance within the British and Irish Aristocracy. During this period of time he worked with Michael Kelly to produce the stage play The Gypsy Prince. This play however was not successful, and he put stage writing behind him.
Moore worked and travelled for the next couple of years. He was not particularly impressed with the United States, and upon his return to Britain he used his travel experiences as a basis for a book of poems.
His dislike of slavery and general mockery of the U.S.A. was fodder for some of his poetry. He caused uproar in the United States with the release of his book, Epistles, Odes and Other Poems.
Between 1808-1810, Moore appeared in many stage plays and charitable performances with the Kilkenny Players.
He went on to write a comic opera, The MP together with Sam Arnold. He also wrote a number of political satires during this period. He used the medium of his work to criticize some current members of the government and royal family. Tom Crib's Memorial to Congress was an example of the type of work he produced.
After experiencing some financial problems in Britain, Moore along with Lord John Russell embarked on a tour of Europe. He lived in Paris for a period of time, and during his European stay he edited letters and journals of Lord Byron.
On his return to Britain he published more books of poetry. He was said to be disillusioned with his poetry and moved his energies to writing novels. October 1825 saw Moore finally publish his novel, Memoirs of the Life of Richard Sheridan. It took nine years to complete the book, and proved to be very popular.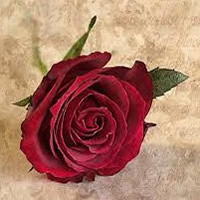 He was a strong voice for the freedom of Catholics in Ireland. He was a novelist, poet and successful biographer, and he even sang for Queen Victoria. He had five children and let everyone know what he thought on issues of the day.

Between 1846 and 1852 he had some of his work published including The Meeting Of The Waters and Believe Me to name a few. Many of his ballads were released under the banner of Moore's Irish Melodies. He is best remembered for the lyrics to The Minstrel Boy and 'Tis The Last Rose Of Summer (featured).

He had a stroke in later life that put a stop to his performances. He died at his home in 1852.

Some of his works include:
Odes of Anacreon
A Selection of Irish Melodies
A Letter to the Roman Catholics of Dublin
A collection of the Vocal Music of Thomas Moore
Sacred Songs
The Minstrel Boy
'Tis The last Rose Of Summer
Evenings in Greece
The Summer Fete.
Méav & Hayley
Méav Ní Mhaolchatha: Born in Donnybrook, County Dublin, Ireland.
Instruments: Voice, harp, piano
Associations: Celtic Woman, Anúna
Music Styles: Celtic, Classical
Active Years: 1994 - present
Official website: meav.ie

Hayley Westenra: Born Hayley Dee Westenra on 10th April 1987 in Christchurch, New Zealand.
Instruments: Voice, piano, guitar, violin, recorder
Associations: Celtic Woman, Andrea Bocelli, Ennio Morricone.
Music Styles: Celtic, classical, pop, operatic pop
Active Years: 2001 - present
Official website: hayleywestenra.me