The Minstrel Boy chords
by John McDermott
The music to The Minstrel Boy is set to the melody of an old Irish 'Air' called The Moreen, while the lyrics were written by Thomas Moore - an Irish singer, songwriter, poet and entertainer from Dublin, Ireland.
This version of the song by John McDermott is featured on his album Danny Boy.
Music: Key of Eb Major in 4/4 time at 72 bpm (♩)
Chords: Eb, Bb, Bb7, Bbsus4, Cm, Ab, G7
Easier in D Major with chords: D, A, A7, Asus4, Bm, G, F#7
Chart Legend

Numbered Circles: Fingers used to play chords O: Optional Note
Barre Line: One finger holds down multiple strings R: Root Note
Unmarked strings: Play open X: Don't play string B: Bass Note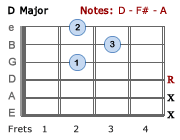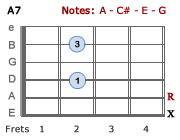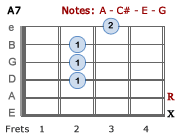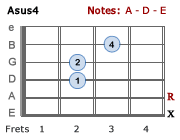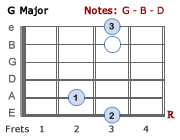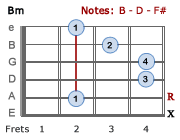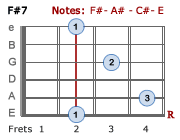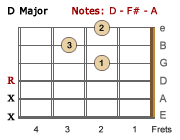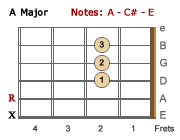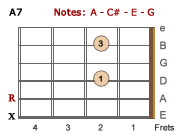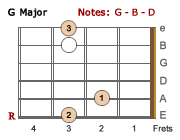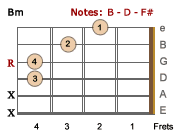 The Minstrel Boy
Capo on 1st fret if playing with the video
Song Key is highlighted - Transpose to any other key
                  D  A  G  A    D  A  Bm        G  A  D       Asus4  A  D


Intro:

 4/4 |---♩|             |           /   |          /  |              /  |

       D         G          D   A  Bm          
1. The Min-strel boy to the war is gone
          G        D              Asus4  A   D 
   In the ranks of death you'll   fi  -  ind him
       D         G            D    A  Bm        
   His fath-er's sword he has gird-ed on
           G         D          Asus4  A   D
   And his wild harp slung be - hi  -  ind him


   Bm      G              A7       A    
   Land of Song! Said the war-rior bard
        Bm      D      F#7  Bm    F#7  Bm
   Tho' all the world  be - tra - ays  thee
       D        G         D      A     Bm      
   One sword at least thy rights shall guard
       G         D          Asus4   A    D
   One faith-ful harp shall pra  -  aise thee

          D     G     D     Bm     G     D     A     D


Instr:

 |     -     |     -      |     -     |     -     |

       D         G            D   A     Bm
2. The Min-strel fell but the foe man's chain
             G         D           Asus4  A    D
   Could not bring his proud soul  u  –   un - der
       D       G           D     A   Bm    
   The harp he loved ne'er spoke a - gain
          G        D          Asus4  A    D
   For he tore its chords a – su  –  un - der


       Bm      G            A7     A
   And said no chains shall sul-y  thee
        Bm      D    F#7  Bm    F#7   Bm
   Thou soul of love and  bra – av' - ry
       D          G            D    A   Bm
   Thy songs were made for the pure and free
              G        D         Asus4  A    D
   They shall nev-er  sound  in  sla -  av'- ry


   Bm      G              A7       A
   Land of Song! Said the war-rior bard
        Bm      D      F#7  Bm    F#7  Bm
   Tho' all the world  be - tra - ays  thee
       D        G         D      A     Bm   
   One sword at least thy rights shall guard
       G         D           Asus4   A    D
   One faith-ful harp shall  pra  -  aise thee
   
          D     G     D     Bm     G     D     A     D


Outro:

 |     -     |     -      |     -     |     -     |
---
Notes:
Level Of Ease: Fairly Easy with only a couple of barre chords
Song Key: Eb Major... 3 flats - (Bb, Eb, Ab)
Song Key with capo on the 1st fret: D Major... 1 sharp - (F#)
In the Intro, the violin brings the band in with a note played on the 4th beat of the 1st bar. The band comes in on the second bar.
There are several chord changes in the 4 bars of Intro. If you find this a little hard, simply play the same chords as the 4 bars of instrumental breaks in the middle and end of the song.
A hyphen between 2 chords splits the bar count in half, therefore | D - G | with 4 beats per bar means 2 beats on D and 2 beats on G... could also be written as | D / G / |.

| G A D / | means 1 beat on G, 1 beat on A, and 2 beats on D. This simile mark or repeat sign ( / ) means you repeat the previous chord in the same bar.
The song tends to start and stop and change tempo, but this is the nature of the song. John is a great Tenor, and sings the song beautifully.
Use the Transposer for any key changes.
John McDermott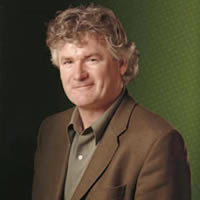 Born: John Charles McDermott on the 25th March 1955 in Glasgow, Scotland, UK
Occupation: Singer, songwriter, record producer
Instruments: Vocals, piano, keyboards, guitar
Active Years: 1980 – present
Music Styles: Celtic music
Associations: The Irish Tenors, St. Michael's Choir School