Diary chords
Bread
If was written by David Gates from the band - Bread.
Recorded: 1972
Released: April 1972
Album: Baby I'm-a Want You
Music: Key of G Major in 4/4 time at 82 bpm (♩)
Vocal Range: D4-G5
Chords: G, G7, Gmaj7, Am7, B7, Bm7, B7sus4, C, C6, D7, Em, Edim7, F
Chart Legend

Numbered Circles: Fingers used to play chords O: Optional Note
Barre Line: One finger holds down multiple strings R: Root Note
Unmarked strings: Play open X: Don't play string B: Bass Note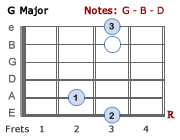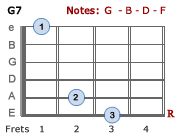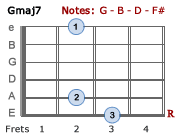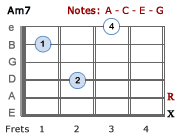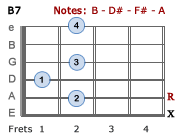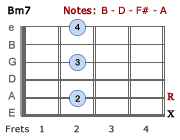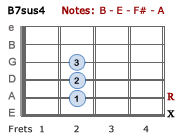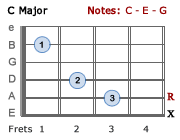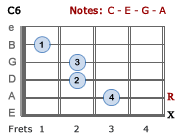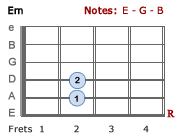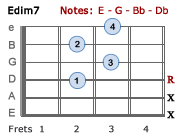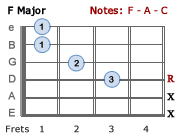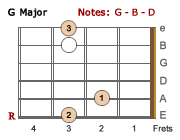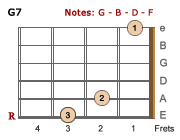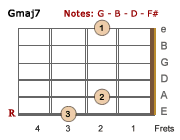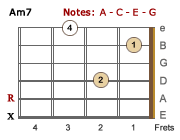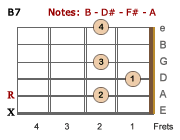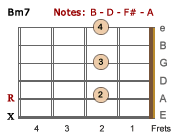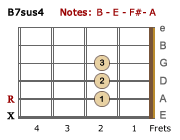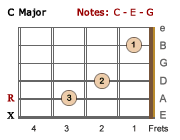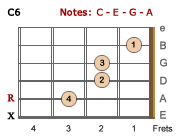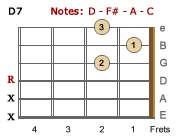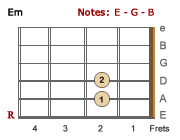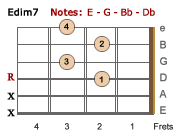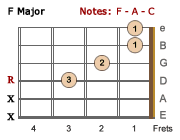 If chords and lyrics
Song Key is highlighted - Transpose to any other key
             
          Gmaj7      F      C6     G
Intro: ‖         |       |      |     ‖
    
Gmaj7                       F            
1. I found her diary un-der-neath the tree   
C6                         G
   And start-ed read-ing a-bout me   
Gmaj7                               F  
   The words she'd writ-ten took me by sur-prise   
C6                               G   
   You'd nev-er read them in her eyes   
   
Edim7            G                 D7         B7        Em    G7
   She said that she had found the love she'd wait-ed | for -    |
 C               G         C               G
   Would-n't you know it?    She would-n't show it
   

Gmaj7                              F          
2. Then she, con-fron-ted with the writ-ing there   
C6                            G
   Simp-ly pre-ten-ded not to care   
Gmaj7                         F  
   I passed it off as just in keep-ing with 
C6                             G   
   Her to-tal dis-con-cert-ing air.
   
Edim7             G                 D7        B7         Em     G7
   And though she tried to hide the love that she de - | nied -    |
 C               G         C               G
   Would-n't you know it?    She would-n't show it.
   
   
          D7    B7       Em   G7         C
Chorus: |    -  And as | I go through my life  
         Am7    D7              G 
         I will give to her, my wife
                 C                  B7sus4
         All the sweet things I can find.
		 

Gmaj7                        F    
3. I found her di-ary un-der-neath the tree  
C6                         G
   And start-ed read-ing a-bout me
Gmaj7                             F  
   The words began to stick, then tears to fall. 
C6                               G      
   Her mean-ing now was clear to see
   
Edim7             G               D7       B7          Em    G7
   The love she'd wait-ed for was some-one else, not | me  -    |
C                G         C               G
   Would-n't you know it?    She would-n't show it.
   
   
          D7    B7       Em   G7         C
Chorus: |    -  And as | I go through my life 
        Am7    D7                G
        I will wish for her, his wife
                
                C                    G
        All the sweet things she can find
        Bm7     C            D7       G    
        All the sweet things they can find. 
		                      𝄑
---
Notes:
Level Of Ease: Fairly easy using all open chords
Song Key: G Major - 1 sharp (F#)
The open Bm7 (x20202) and B7sus4 (x22200) chords sound great.
Edim7 is also a very easy chord to play, as are all diminished 7th chords
I have included bar lines at the start of each chorus:


          D7    B7       Em   G7         C
Chorus: |    -  And as | I go through my life 


Play D7 for 2 beats with B7 coming in on the 3rd beat of the bar on 'And'.
If you need further help with any chords, visit guitar chords.
Songs by Bread on this site: