A Touch of Paradise chords
by John Farnham
A Touch of Paradise was written by Ross Wilson and Gulliver Smith. The single was released on Feb 2, 1987 from the album Whispering Jack which was recorded October 1985 - June 1986 and released on October 20, 1986.
Music: Key of A Major in 4/4 time at 75 bpm (♩)

Chords:

A, A/F#, Bm, C, D, D/F#, E
Please note that you don't have to play the A/F# and D/F# chords. You can simply replace them with A and D respectively... all charts below.
Chart Legend

Numbered Circles: Fingers used to play chords O: Optional Note
Barre Line: One finger holds down multiple strings R: Root Note
Unmarked strings: Play open X: Don't play string B: Bass Note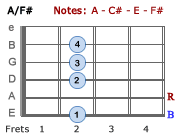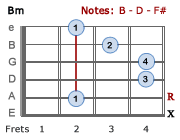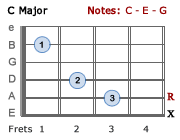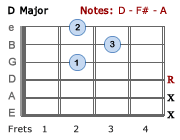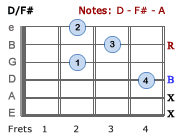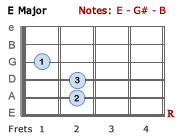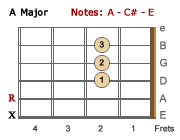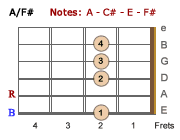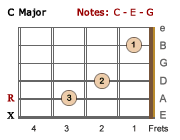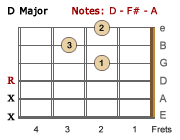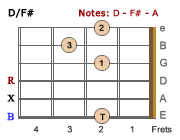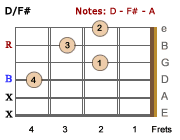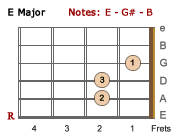 A Touch of Paradise
Song Key is highlighted - Transpose to any other key
  
                              A     D     A     D


Intro:

 4/4  ‖ Bongos |  𝄎  ‖     |     |     |     ‖

 A                      D
1. Fla-min-gos walk and sway in peace
 A                          D
   See-ing this it makes my trou-b les cease
 A                               D
   The sun is hid-ing leav-ing a pink scar,
                   A
   That stretch-es right a-cross the sky,
                    D
   That's all we've seen so far

Bm                 E               D    E
   And all I do is look in-to your eyes.

      A                            D


Chorus:

 For that spe-cial touch of pa-ra-dise,
      A                          D
        Just a touch, a touch of pa-ra-dise,
    A/F#                        D     E
        Just a special touch of pa-ra-dise.

 A                          D
2. You hold my hand, that's when we kiss.
          A                                    D
   And it does-n't take long no, no, for me to get the gist
 A                              D
   Of this love that stretch-es out a-cross the land,
         A                         D
   Where rain-bows flash, as we're walk-ing in the sand.

Bm                 E               D   E
   And all I do is look in-to your eyes.


      A                            D


Chorus:

 For that spe-cial touch of pa-ra-dise,
      A                          D
        Just a touch, a touch of pa-ra-dise,
    A/F#                        D     E
        Just a special touch of pa-ra-dise.

      C                       D


Bridge:

 A touch of spring and au-tumn sweet
                 A
        Well the trees vi-brate when our eyes meet
      C                            D
        And I think of all the love that we have been mak-ing
      A                         D        E          D/F#     E   
        You touch my hand and I walk off shak-ing |       |     |


           A     D     A     D    A     D     A     D


Instr:

  ‖     |     |     |     |    |     |     |     ‖

     Bm                 E               D    E
        And all I do is look in-to your eyes.

      A                            D


Chorus:

 For that spe-cial touch of pa-ra-dise, 

(Oh-oh darling)


      A                          D
        Just a touch, a touch of pa-ra-dise,
      A                         D     E
        Just a special touch of pa-ra-dise.

      A                          D


Chorus:

 Just a touch, a touch of pa-ra-dise,

(Oh-oh oh)


      A                         D
        Just a special touch of pa-ra-dise,
      A                          D     E
        Just a touch, a touch of pa-ra-dise.

      A                          D


Chorus:

 Just a touch, a touch of pa-ra-dise,

(Yeah-eh yeah)


      A                         D
        Just a special touch of pa-ra-dise,

 (Oh show me)


      A                          D     E
        Just a touch, a touch of pa-ra-dise.

      A                          D


Chorus:

 Just a touch, a touch of pa-ra-dise,

 (Yeah-eh yeah-eh)


      A                         D
        Just a special touch of pa-ra-dise,

 (Oh show me)


      A                          D     E
        Just a touch, a touch of pa-ra-dise.

           A       D       A       D


Outro:

 ‖       |       |       |      ‖... (repeat to fade)
---