Changes chords
by David Bowie
Changes was written by English singer-songwriter - David Bowie
Recorded: June-July, 1971
Released: Jan 7, 1972
Album: Hunky Dory
Music: C Major in 4/4 time at 114 - 116 bpm (𝅘𝅥)
Time Signatures: Several timing changes occur throughout the song which are all listed - 2/4, 3/4 4/4.

Chords:

C, Cmaj7, Db6, Dbmaj7, D, Dm7, Eb7, Ebm7, Em, Em7, F, Fmaj7, G, G7, G11, G13, Am, Bbsus2
Chart Legend

Numbered Circles: Fingers used to play chords O: Optional Note
Barre Line: One finger holds down multiple strings R: Root Note
Unmarked strings: Play open X: Don't play string B: Bass Note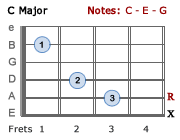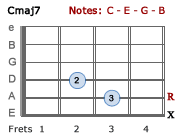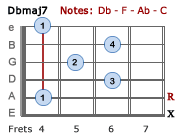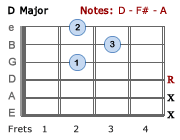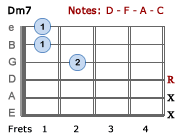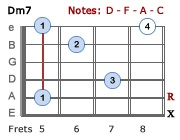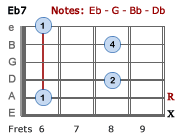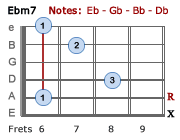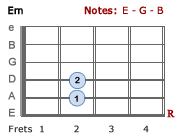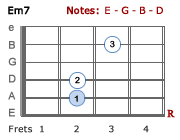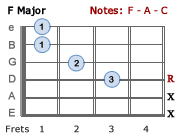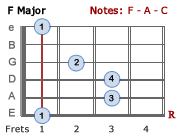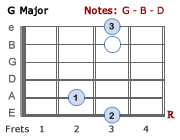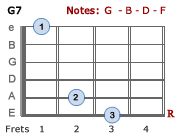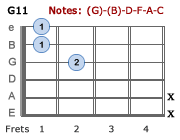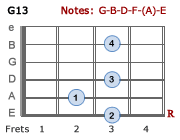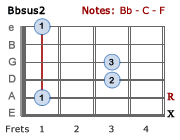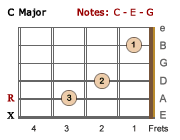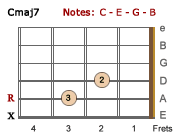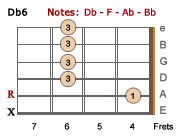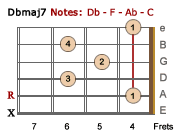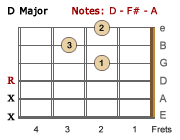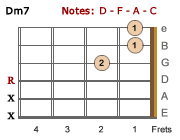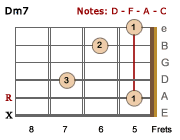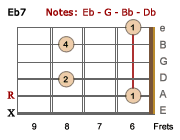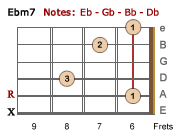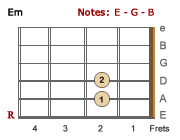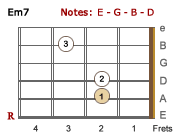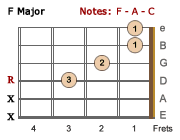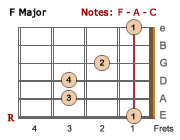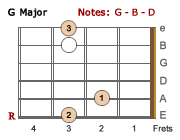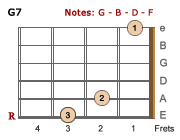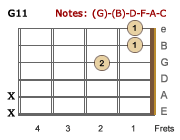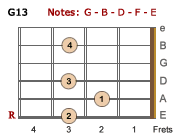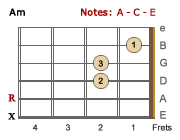 Changes
Song Key is highlighted - Transpose to any other key
 
            Cmaj7   Db6    Dm7    Eb7     F     D     F     D     F


Intro:

 4/4 |      |      |      |      |     |     |     |     |     |
                                    Oh yeah

 C                            Em7
1. Still don't know what I was   wait-ing for
          F                 G  
   And my time was run-ning wild
              F
   A mil-lion dead-end streets and
 C                          Em7
   Ev'-ry time I thought I'd   got it made
                 Fmaj7            G13
   It seemed the taste was not so sweet
        C         Dm7       Em7     Ebm7
   So I turned my-self to | face me -    |
       Dm7                         G7
   But I've nev-er caught a glimpse
           Cmaj7        Dm7     Em7      Ebm7
   How the oth-ers must see the fak - er
                Dm7                 G7           F 
   I'm much too fast to take that | test   -                |
                                       (Ch-ch-ch-ch-chan-ges)                       

        C        Em       Am
Chorus: Turn and face the stran-ger
                       C
        Ch - ch - chan - ges
      F       Am                         D
        Don't want to be a rich-er [2/4] man [4/4]
      G7               F
        Ch - ch - ch - ch - chan-ges
        C        Em       Am
        Turn and face the stran-ger
                  C
        Ch - ch - chan-ges
       F     Am                                    D
        Just gon-na have to be a  dif'-frent [2/4] man
        Am    G    Bbsus2  F
  [3/4] Time  may  change  me
            Am  G      G11    C          C
        But I   can't  trace  time | 4/4    | 
            D     F     D     F 
        ||     |     |     |     ||
 
  C                     Em7
2. I watch the rip-ples change their size
       F                G                 F
   But ne-ver leave the stream of warm im-per-man-ence and
 C                   Em7
   So the days float through my eyes
       Fmaj7                   G13
   But still the days seem the same
             C        Dm7          Em7     Ebm7
   And these child-ren    that you spit on
           Dm7                    G7
   As they    try to change their worlds
          Cmaj7        Dm7       Em7   Ebm7
   Are im-mune to your   con-sul-ta-ti-ons
                   Dm7                           G7          F
   They're quite a-ware of what they're go-ing | through  -             |
                                                   (Ch-ch-ch-ch-chan-ges)

        C        Em       Am
Chorus: Turn and face the stran-ger
                       C
        Ch - ch - chan - ges
      F                    Am                D
        Don't tell them to grow up and [2/4] out of it [4/4]
      G7               F
        Ch - ch - ch - ch - chan-ges
        C        Em       Am
        Turn and face the stran-ger
                  C
        Ch - ch - chan-ges
       F                           Am                     D
        Where's your shame, you've left us up to our [2/4]necks in it
        Am    G    Bbsus2  F
  [3/4] Time  may  change  me
            Am   G      G11        C         Dm7  Em7
        But you  can't  trace |4/4 time /    /    /   |
 
        F                          C             F     C
Bridge: Strange fas-cin-a-tion fas-cin-a-ting me    |     |
        F                       G13      G7       F
        Chan-ges are tak-ng the pace I'm go-ing | through  -           |
                                                    (Ch-ch-ch-ch-chan-ges) 

        C        Em
Chorus: Turn and face the strange
                       C
        Ch - ch - chan - ges
       F            Am                   D
        Oh look out    you rock'n' [2/4] rol-lers [4/4]
     G7                F
        Ch - ch - ch - ch - chan-ges
        C        Em       Am
        Turn and face the stran-ger
                      C
        Ch - ch - chan-ges
        F            Am                         D
        Pret-ty soon now you're gon-na get [2/4]old-er
        Am    G    Bbsus2  F
  [3/4] Time  may  change  me
            Am  G      G11   C
        But I   can't  trace time, I said that 
        Am    G    Bbsus2  F
        Time  may  change  me
            Am  G      G11    C 
        But I   can't  trace  time
 
Outro:   Dm7   Em7   Eb7   Dm7   Dbmaj7   Cmaj7
       |     |     |     |     |        |   𝄑   |
---
---
Song Facts
Changes" is a classic song by British rock musician David Bowie and reflects his thoughts on personal growth, transformation, and the ever-evolving nature of life and identity. The song's lyrics touch on the idea that change is a constant in life and that individuals must adapt to it.
The song blends elements of rock, pop, and glam rock, which were characteristic of Bowie's early 1970s sound. It features catchy piano and guitar melodies and is known for its memorable saxophone solo played by Bowie's longtime collaborator, Mick Ronson.
"Changes" was released as a single in 1972 and became one of Bowie's early hits, reaching No. 41 on the UK Singles Chart. It also helped establish Bowie's reputation as a groundbreaking artist.
Has been featured in numerous films, TV shows, and commercials, further solidifying its place in pop culture. It has been used to underscore moments of transformation and transition in various media. Here are some examples.
Films:
Shrek 2 (2004): Featured in the animated film Shrek 2 during a scene where Shrek and Fiona return from their honeymoon.
The Breakfast Club (1985): The song is played in the opening credits of the classic '80s film The Breakfast Club.
American Psycho (2000): Used in a memorable scene in the film starring Christian Bale.
The Perks of Being a Wallflower (2012): The song is included in the soundtrack of this coming-of-age film.
Mona Lisa Smile (2003): Featured in the soundtrack of this period drama starring Julia Roberts.
TV Shows:
The Sopranos: The song appears in the television series in various episodes.
Life on Mars (UK): The song is used in the UK TV series which pays tribute to the music of the 1970s.
Scrubs: Played in an episode of the medical comedy-drama series.
Glee: The song is covered in the popular musical series
Commercials:
Volkswagen
Dentyne Ice Gum
Songs by David Bowie on this site