The Rare Old Times chords
by Jim McCann
The Rare Old Times was composed in the 70's by Pete St. John - Irish folk singer and songwriter who is perhaps best known for his composition, The Fields Of Athenry.
Music: Key of B♭ Major in 4/4 time at 110 bpm (♩)
Chords B♭, E♭, F, F7, Gm
Easier in A Major with chords: A, E, D, E7, F#m
Beginners: Play in G Major with chords - G, D, D7, C, Em (capo on 3 if playing with video)
Chart Legend

Numbered Circles: Fingers used to play chords O: Optional Note
Barre Line: One finger holds down multiple strings R: Root Note
Unmarked strings: Play open X: Don't play string B: Bass Note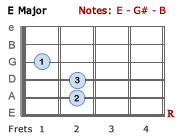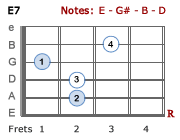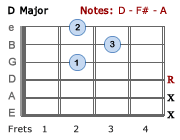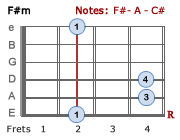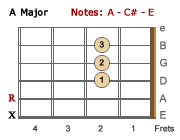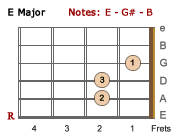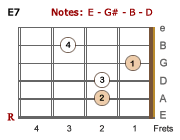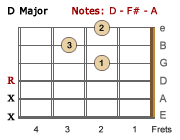 The Rare Old (Ould) Times
Capo on 1st fret if playing with the video
Song Key is highlighted - Transpose to any other key

              A     E     D     E     A     E      D     E


Intro:

 4/4 ‖     -     |     -     |     -     |      -     ‖

   A                   D     E       F#m              D
1. Raised on songs and sto - ries       Her-oes of re-nown
       A        E         D     A            E                E7
   The pas-sing tales and glo - ries    That once was Dub-lin town
       A                   D     A    F#m                          D
   The hal-lowed halls and hou - ses     The haunt-ing child-ren's rhymes
        A        E       D    A            E7          A    D
   That once was Dub-lin ci - ty    In the rare ould  times 

       A              D     A      F#m                D


Chorus:

 Ring a ring a ro - sie        As the light de-clines
             A       E       D      A        E           A      E   D    E
        I re-mem-ber Dub-lin ci-ty    In the rare ould | times    |    -    |

      A               D      E       F#m                    D
2. Me name it is Sean Demp - sey        As Dub-lin as could be
        A         E      D      A        E                    E7
   Born hard and late in Pim-li-co, in a house that ceased to be
      A             D     A           F#m               D
   By trade I was a coo - per    lost out to re-dun-dan-cy
           A          E       D   A           E7              A
   Like my house that fell to pro-gress    My trade's a mem-o-ry

     A               D     E       F#m                  D
3. I court-ed Peg-gy Dig - nan        As pret-ty as you please
     A           E        D    A              E             E7
   A rogue and a child of Ma - ry    From the re-bel Lib-er-ties
     A             D        A         F#m              D
   I lost her to a stu-dent chap with skin as black as coal
           A        E      D        A          E7            A     D
   When he took her off to Bir-ming-ham    She took a-way my soul

       A              D     A      F#m                D


Chorus:

 Ring a ring a ro - sie        As the light de-clines
             A       E       D     A         E           A     E    D    E   
        I re-mem-ber Dub-lin ci-ty    In the rare ould | times    |    -    |

       A                  D     E     F#m                        D
4. The years have made me bit - ter      The garg-le's dimmed me brain
         A       E        D     A          E                  E7
  'Cause Dub-lin keeps on chang-ing    And noth-ing seems the same
       A               D        A           F#m                      D
   The Pil-lar and the Met have gone    The Ro-yal long since pulled down
          A       E         D   A             E7          A
   As the grey un-yield-ing con-crete makes a ci-ty of my town

             A                D     E     F#m                 D
5. Fare thee well sweet An-na Lif - fey      I can no lon-ger stay
       A         E         D    A             E             E7
   And watch the new glass ca - ges    Spring up a-long the Quay
      A                  D  -  A           F#m             D
   My mind's too full of mem-o-ries    Too old to hear new chimes
         A       E        D       A         E7        A
   I'm a part of what was Dub-lin    In the rare ould times

       A              D     A      F#m                D


Chorus:

 Ring a ring a ro - sie        As the light de-clines
             A       E       D     A         E         A
        I re-mem-ber Dub-lin ci-ty    In the rare ould times

       A              D     A      F#m                D


Chorus:

 Ring a ring a ro - sie        As the light de-clines
             A       E       D     A         E           A     E    D    E    A
        I re-mem-ber Dub-lin ci-ty    In the rare ould | times    |    -    | 𝄑 |

---
Jim McCann
Jim McCann was a solo entertainer and folk musician for most of his life, but he did spend some time performing with the Dubliners, from 1974 to 1979.
He became interested in music while on holiday in Birmingham in 1964. As a young man, he had been studying medicine at the University College Dublin. He began to perform in folk clubs in the area, and when he returned to Dublin he joined a band called The Ludlow Trio in 1965. They had some success, but the following year the trio disbanded and Jim began his solo career.
In the following years, Jim released albums, made guest appearances on folk programs, was involved in theatre productions, made a television special, then he hosted his own series called 'The McCann Man'. It was here he met Luke Kelly from The Dubliners. They performed together in the original cast of 'Jesus Christ Superstar' in 1973, where McCann played the role of Peter.
McCann joined the Dubliners temporarily in 1974 replacing one of its members that had been ill. When another member left the band to pursue a solo career, McCann became a full-time member and performed with the band until the end of 1979. This included the release of several albums and many touring engagements.
He continued to perform as a solo artist releasing several albums and performing on television shows. In 2002, he re-joined The Dubliners for their 40th anniversary album. It was during this time that he was diagnosed with throat cancer. He did recover from the illness, but the damage to his voice left him unable to sing. Sadly, he finally succumbed to his battle with throat cancer and passed away on the 5th March, 2015. To many of us, he will always be remembered as the beautiful Irishman with the golden voice... RIP.
One of the singles Jim McCann recorded during his solo career was a song called 'Grace'. This song is beautifully presented - the arrangement, his voice, along with heart-felt lyrics. It tells the story of the last night of one of the 'Easter Rising' leaders, Joseph Plunkett, and his sweetheart - Grace Gifford.