Grace chords
Jim McCann
Grace was written by Sean and Frank O'Meara. This version is by Jim McCann from his album By Request.
Key Signature: B♭ Major with a key change to C Major after the 2nd chorus
Time & Tempo: 4/4 time at 100 bpm (♩)
Chords: B♭, B♭7, E♭, F, Cm, Gm → (key change) → C, C7, F, G, Dm, Am
Easier in G Major with a key change to A Major: Most guitarists will be able to play this. It also sounds better, as the song lends itself to fingerpicking which always sounds better with open chords.

Chords in G → A Major:

G, G7, C, D, Am, Em → (key change) → A, A7, D, E, Bm, F#m
Chart Legend

Numbered Circles

: Fingers used to play chords

O:

Optional Note

Barre Line:

One finger holds down multiple strings

R:

Root Note

Unmarked strings:

Play open

X:

Don't play string

B:

Bass Note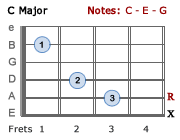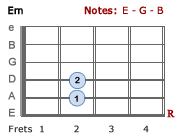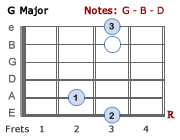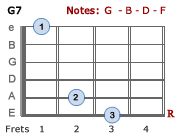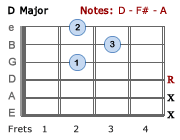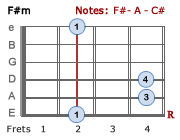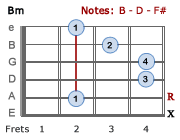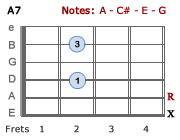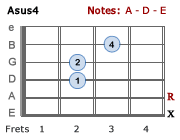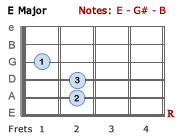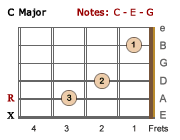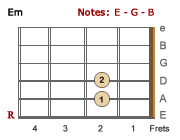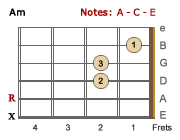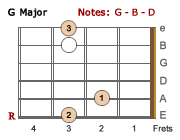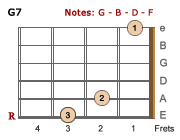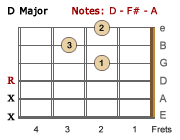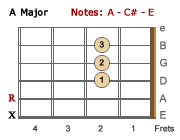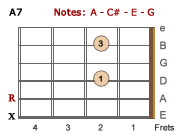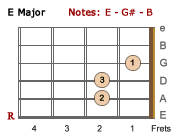 Grace chords & lyrics
Capo on 3rd fret if playing with the video
Song Key is highlighted - Transpose to any other key
                       C     G     Em      D       G       G 


Intro:

 4/4 |

𝄽

 ♩ ♩ ♩ |       |    -      |       |       |       |
                                                            

(As we)



         G                                 C                D
1. As we gath-er in the chap-el here    In old Kil-main-ham Jail
     C                  G                    Am               D
   I think a-bout these past few weeks    Or will they say we failed
            G                                       C                D
   From our school days they have told us   We must yearn for lib-er-ty
       C             G         Em             D                  G     G7
   Yet all I want in this dark place    Is to have you here with me |      |

           D                                      C                G


Chorus:

 Oh Grace just hold me in your arms    And let this mo-ment lin-ger
                C              G               D
        They'll take me out at dawn and I will die |  𝄎  |
             D                                    C               G
        With all my love I'll place this wed-ding ring u-pon your fin-ger
              C                G         Em
        There won't be time to share our love
            D                G      G7
        For we must say good-bye |      |

         G                                    C            D
2. Now I know it's hard for you my love    To e-ver un-der-stand
       C               G                     Am                 D
   The love I bear for these brave men    My love for this dear land
            G                                      C          D
   But when Pad-raic called me to his side    Down in the G.P.O.
     C               G        Em        D            G     G7
   I had to leave my own sick bed    To him I had to go |      |

           D                                      C                G


Chorus:

 Oh Grace just hold me in your arms    And let this mo-ment lin-ger
                C              G               D
        They'll take me out to dawn and I will die |  𝄎  |
             D                                    C               G
        With all my love I'll place this wed-ding ring u-pon your fin-ger
              C                G         Em
        There won't be time to share our love
            D                G         E7
        For we must say good-bye | (key change) |    

       A                              D                  E       
3. Now as the dawn is break-ing    My heart is break-ing too
      D                A                Bm                  E
   On this May morn as I walk out    My thoughts will be of you
            A                                      D               E
   And I'll write some words u-pon the  wall    So ev'-ry-one will know
     D                  A       F#m        E              A       A7
   I loved so much that I could see    His blood Upon The Rose |      |

           E                                      D                A


Chorus:

 Oh Grace just hold me in your arms    And let this mo-ment lin-ger
                D              A               E      E7
        They'll take me out at dawn and I will die |      |
             E                                    D               A
        With all my love I'll place this wed-ding ring u-pon your fin-ger
              D                A         F#m         E                A      A7
        There won't be time to share our love    For we must say good-bye |      |
                 D                A         F#m
        Oh there won't be time to share our love        
           E               D                             A
        So we must say   |   Good-bye     |    𝄎    |        |
                                                  

(slow)
---
The Song & Poetry
Brief: The last hours before Joseph Plunkett's execution and the events surrounding his capture after the Easter Rising... and the love for Grace Plunkett, his sweetheart.

Please note certain references in the lyrics:
G.P.O. refers to the General Post Office
I See His Blood Upon the Rose is a famous poem written by Joseph Mary Plunkett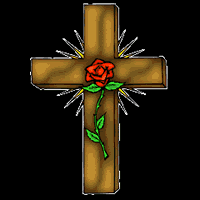 I See His Blood Upon the Rose
I see his blood upon the rose
And in the stars the glory of his eyes,
His body gleams amid eternal snows,
His tears fall from the skies.
blueI see his face in every flower;
The thunder and the singing of the birds
Are but his voice - and carven by his power
Rocks are his written words.
All pathways by his feet are worn,
His strong heart stirs the ever-beating sea,
His crown of thorns is twined with every thorn,
His cross is every tree.