The Fields Of Athenry chords
by Paddy Reilly
The Fields Of Athenry was written by Pete St. John in the 1970's.
This version by Paddy Reilly is featured on the album of the same name.
Music: Key of E major in 4/4 time at 114 bpm (♩)

Song Chords:

B7, E, A, C#m
Chart Legend

Numbered Circles: Fingers used to play chords O: Optional Note
Barre Line: One finger holds down multiple strings R: Root Note
Unmarked strings: Play open X: Don't play string B: Bass Note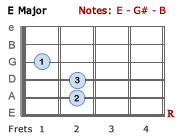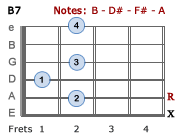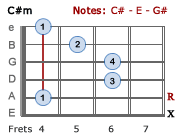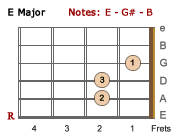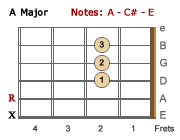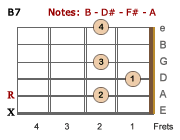 Fields Of Athenry
Song Key is highlighted - Transpose to any other key
               B7             E     A      E


Intro:

 4/4 ‖       |   𝄎   |     -     |       ‖

        E                         A                  E    B7
1. By a lone-ly pris-on wall    I heard a young girl call-ing |  𝄎  |
   E                  A             B7
   Mich-eal they have tak-en  you a-way |  𝄎  |
           E                  A              E                   B7
   For you stole Trev-el-yn's corn    So the young might see the morn
                                             E      A     E
   Now a pris-on ship lies wait-ing in the | bay -     |     |

        E    A         E                  C#m


Chorus:

 Low  lie  the  Fields  of  Ath-en-ry
              E                   C#m              B7
        Where once we watched the small free birds fly
            E               A              E                   B7
        Our love was on the wing    We had dreams and songs to sing 
                                                     E     A      E
        It's so lone-ly 'round the Fields of Ath-en-|ry -     |     |

        E                         A                 E      B7
2. By a lone-ly pris-on wall    I heard a young man call - in' |  𝄎  |
   E                 A                 B7
   Noth-ing mat-ters Mar-y when you're free |  𝄎  |
                E                A             E                     B7
   A-gainst the Fam-ine and the Crown    I  re-belled they caught me down
                                             E     A     E
   Now you must raise our child with dig-ni-|ty -     |     |

        E    A         E                  C#m


Chorus:

 Low  lie  the  Fields  of  Ath-en-ry
              E                   C#m              B7
        Where once we watched the small free birds fly
            E               A              E                   B7
        Our love was on the wing    We had dreams and songs to sing 
                                                     E     A      E
        It's so lone-ly 'round the Fields of Ath-en-|ry -     |     |

                 E     A     E    C#m      E     C#m       B7


Instrumental:

 ‖     |     |     |      |      |       |         |  𝄎  ‖

                 E     A     E     B7                    E    A    E
              ‖     |     |     |      |   𝄎  |   𝄎   |    -    |     ‖ 

        E                            A                     E    B7
3. By a lone-ly har-bour wall    She watched the last star fall-in' |  𝄎  |
          E                   A                B7
   As the pris-on ship sailed out a-gainst the sky |  𝄎  |
              E                 A               E                B7
   For she'll lived in hope and pray    For her love in Bot-a-ny Bay
                                                E     A     E
   It's so lone-ly 'round the Fields of Ath-en-|ry -     |     |

        E    A         E                  C#m


Chorus:

 Low  lie  the  Fields  of  Ath-en-ry
              E                   C#m              B7
        Where once we watched the small free birds fly
            E               A              E                   B7
        Our love was on the wing    We had dreams and songs to sing 
                                                     E     A     E
        It's so lone-ly 'round the Fields of Ath-en-|ry -     |     |

           B7               A       E


Outro:

 ‖        |   𝄎   |       |       ‖
---
Notes:
Level Of Ease: Easy. You will need to play 1 barre chord, C#m... it's a fairly easy one.
If you haven't learned barre chords yet, try the alternative C#m chord (alt). I have included it especially for beginners, however you must avoid the 2 bottom strings - numbers 5 & 6 - the lowest sounding fat strings. It doesn't sound as full as the barre chord as you are not leading with the root note of C# as your bass note. However, it will get you out of trouble until you learn some barre chords.
When reading the charts, take note of the fret numbers, as you often assume that all the charts are from frets 1 - 3, however C#m starts on the 4th fret, and finishes on the 6th fret.
B7 is probably the hardest amongst the list of basic guitar chords, but persevere with it because with time it becomes a very easy and natural chord to play... it will become one of your favorites.
Song Key: E major - 4 sharps (F# C# G# D#)
4/4 time - 4 quarter-note beats per bar. The count is | 1 2 3 4 | or | 1& 2& 3& 4& | etc.
The song is very straight-forward. It is one of Ireland's favorites, and after playing it a few times, you'll know why.