Against The Wind chords
Bob Seger & The Silver Bullet Band
Against The Wind was written by Bob Seger. It was recorded over a two year period and was featured on his 11th studio album of the same name with backing from The Silver Bullet Band and backing vocals from Eagles member, Glenn Frey.
Recorded: 1980 - Criteria Studios, North Miami, Florida.
Released: April, 1980
Music: Key of G Major in 4/4 time at 110 bpm (♩)

Chords:

G, Bm, C, D, Em, Am
Chart Legend

Numbered Circles: Fingers used to play chords O: Optional Note
Barre Line: One finger holds down multiple strings R: Root Note
Unmarked strings: Play open X: Don't play string B: Bass Note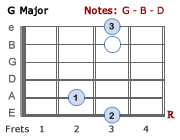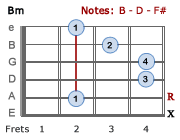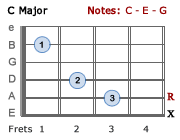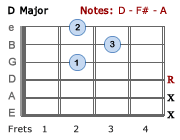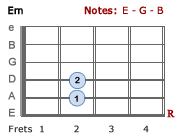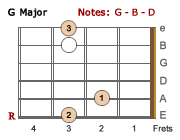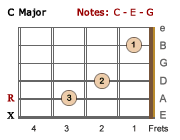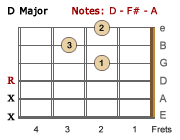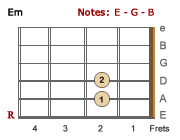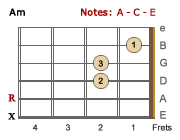 Against The Wind
Song Key is highlighted - Transpose to any other key
  
Intro: 4/4 - Medium Rock Beat |     |  𝄎  |  𝄎  |  𝄎  |

  G                           Bm
1. It seems like yes-te-rday    But it was long a-go
  C                                G
   Ja-ney was love-ly, she was the queen of my   nights
  D                                C
   There in the dark-ness with the ra-di-o play-in' low
  G                                 Bm
   And the se-crets that we shared    The moun-tains that we moved
  C                        G
   Caught like a wild-fire out of con-trol
                  C                                         D
   Till there was noth-in' left to burn and noth-ing left to prove |  𝄎  |

            Em      D                G
   And I re-mem-ber what she said to me
           Em            D            G
   How she swore that it nev-er would end
        Em              D       C
   I re-mem-ber how she held me oh so tight
  C                              D
   Wish I didn't know now what I didn't know then

      G              Bm    C                               G 


Chorus: 

A-gainst the wind    We were run-nin' a-gainst the wind
                C         Bm              Am         C          G
        We were young and strong, we were run-nin' a-gainst the wind

            G
        |  (wind) |    𝄎    |    𝄎    |    𝄎    |

  G                                  Bm
2. And the years rolled slow-ly past    And I found my-self a-lone
  C                             G
   Sur-round-ed by stran-gers I thought were my friends
  D                             C
   I found my-self fur-ther and fur-ther from my home and I
  G                     Bm
   Guess I lost my way    There were oh so ma-ny roads
         C                  G
   I was liv-ing to run and run-nin' to live
          C                                    D
   Ne-ver wor-ried a-bout pay-ing or e-ven how much I owed |  𝄎  |

           Em            D                       G
   Mov-in' eight miles a min-ute for months at a time
             Em         D                G
   Break-in' all of the rules that would bend
 Em            D            C
   I be-gan to find my-self search-in'
  C                          D
   Search-in' for shel-ter a-gain and a-gain

      G              Bm    C                                   G 


Chorus:

 A-gainst the wind    A lit-tle some-thing a-gainst the wind
          C        Bm            Am         C          G
        I found my-self seek-ing shel-ter a-gainst the wind |  𝄎  |  𝄎  |  𝄎  |

        G           Bm           C     G     D     C   


Instr:

‖    |  𝄎  |      |  𝄎  |     |     |     |     ‖

        G           Bm           C     G     C     D
      ‖    |  𝄎  |      |  𝄎  |     |     |     |     |  𝄎 ‖

             Em          D       G
   Well those  drift-ers days are past me now
            Em      D               G
   I've got so much more to think a-bout
 Em     D             C
   Dead-lines and com-mit-ments
  C                 D
   What to leave in, what to leave out

      G              Bm    C                                 G 


Chorus: 

A-gainst the wind    I'm still run-nin' a-gainst the wind
            C      Bm            Am         C          G
        I'm old-er now but still run-ning a-gainst the wind |  𝄎  |
                 C      Bm             D
        Well I'm old-er now, and still run-nin' |  𝄎  |
                   C                    G
    

𝄆

 A-gainst the wind    A-gainst the wind 

𝄇

... repeat to fade - ad lib    
---
Bob Seger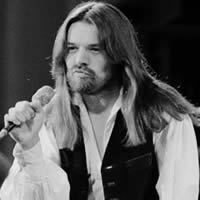 Born: Robert Clark Seger on May 6, 1945 in Detroit, Michigan, U.S.A.
Occupation: Singer songwriter, musician
Instruments: Vocals, guitar, piano
Music Styles: Rock, heartland rock, hard rock, rock and roll, pop rock, psychedelic rock (early), acid rock (early), blues rock (early Active Years: 1961–1996, 2000–present
Associations: Glenn Frey, Eagles, Ted Nugent, Kiss, Shaun Murphy, The Silver Bullet Band, Muscle Shoals, lhythm Section, Little Feat, Kid Rock, Grand Funk, Railroad, 3 Doors Down, Rod Stewart
Song Facts
Written by Bob Seger and released in 1980 as the second single from his album of the same name.
The song reached number five on the Billboard Hot 100 chart and was certified gold by the Recording Industry Association of America (RIAA).
Bob Seger's album "Against the Wind" was nominated for two Grammy Awards in 1981: Best Rock Vocal Performance, Male, and Best Album Package. While it didn't win in these categories, the nominations speak to the album's quality and influence.
The album was a commercial success, reaching the number one spot on the Billboard 200 chart. The song itself became one of Bob Seger's signature tracks and contributed significantly to the album's popularity.
The song is about the journey of life and the challenges that we all face. The title refers to the idea of facing adversity head-on and not giving up on your dreams.
Features a beautiful piano solo by Drew Abbott.
Covered by many artists, including Garth Brooks, Brooks & Dunn, and Alison Krauss.
The song was inspired by Seger's own experiences of growing up in Detroit and coming of age in the 1960s.
The song has been used in many movies and television shows, including "The Big Chill" and "The Wonder Years.
The song is considered to be one of the greatest rock songs of all time.
You may also like to try