500 Miles chords
Justin Timberlake, Carey Mulligan & Stark Sands
500-miles was written by Hedy West (1961) - American folk singer and songwriter. The song is covered by Justin Timberlake, Carey Mulligan & Stark Sandswas on the sountrack of the 2013 movie, Inside Llewyn Davis. The album of the same name was recorded at several studios around America featuring folk music from various artists.
Music: Key of A Major in 4/4 time at 116 bpm (♩) with chords A, F#m, Bm, E
Easier in G Major: Easier for beginners
Chords in G Major: G, Em, Am, D
Chart Legend

Numbered Circles

: Fingers used to play chords

O:

Optional Note

Barre Line:

One finger holds down multiple strings

R:

Root Note

Unmarked strings:

Play open

X:

Don't play string

B:

Bass Note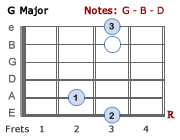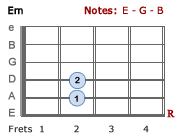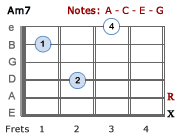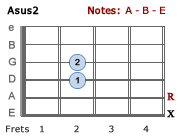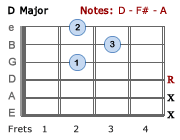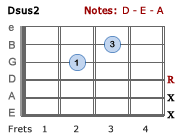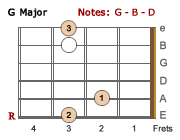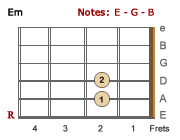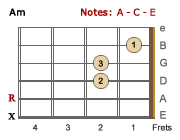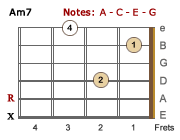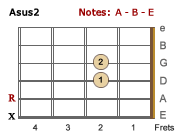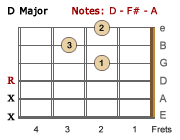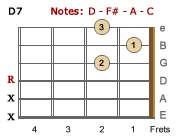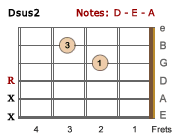 500 Miles
Capo on 2 if playing with the video
Song Key is highlighted - Transpose to any other key
                  G     Em    Am                 D     G


Intro:

 4/4  🎜 ‖     |      |     |  𝄎  |  𝄎  |     |     |  𝄎  ‖

          G                  Em            Am 
1. If you miss the train I'm on__ You will know that I am gone
           Am                D               G
   You can hear the whis-tle blow a hun-dred miles
              G                 Em                Am
   A hun-dred miles, a hun-dred miles, a hun-dred miles, a hun-dred miles
           Am               D                 G
   You can hear the whistle blow__ a hun-dred miles |  𝄎  |


             G              Em              Am
2. Lord, I'm one, Lord, I'm two__ Lord, I'm three, Lord, I'm four
             Am                             D
   Lord, I'm five hun-dred miles a-way from home
              G                Em                Am
   A-way from home, a-way from home__ A-way from home, a-way from home
             Am            D                G
   Lord, I'm five hun-dred miles a-way from home |  𝄎  |

          G     Em     Am                         D


Instr:

 |     |      |      |  𝄎  |  𝄎  |   𝄎  |     |  𝄎  | 

          G     Em     Am                  D     G
       |     |      |      |  𝄎  |  𝄎  |      |     |  𝄎  |


         G           Em           Am
3. Not a shirt on my back__ Not a pen-ny to my name
           Am                          D
   Lord, I can't go back home this ole way
            G             Em             Am
   This ole way, this ole way__ This ole way, this ole way
           Am            D                  G
   Lord, I can't go back home this this ole way |  𝄎  |

          G                  Em            Am
4. If you miss the train I'm on__ You will know that I am gone
           Am                              D 
   You can hear the whistle blow a hundred miles
             G                Em                 Am
   A hundred miles, a hundred miles__ A hun-dred miles, a hun-dred miles,
           Am                D               G
   You can hear the whis-tle blow a hun-dred miles |  𝄎  |
           Am                D               G
   You can hear the whis-tle blow a hun-dred miles |  𝄎  |
           Am               D              G
   You can hear the whistle blow a hundred miles
                                           

𝄑

 
---
Notes:
A very easy song to play - beginners will love this.
I have used a very simple chord arrangement, but you can experiment with these chords if you find them a little simplistic. Just remember, sometimes less is more especially when you have such a beautiful melody line.
Along with D, you can try the chords D7 and Dsus2
Along with Am, you can use Am7 or even Asus2
Try some of these combinations - just make sure the chords are in tune with the melody.
Justin Timberlake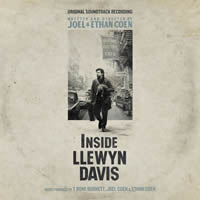 Born: Justin Randall Timberlake on January 31, 1981 in Memphis, Tennessee, U.S. He has been performing since 1992 and his music styles include R&B, pop and neo soul. Instruments include vocals, guitar, keyboards and beatboxing. He has been associated with a number of acts including, NSYNC, Jawbreakers, Danja, James Fauntleroy, Jay-Z, The Lonely Island, Rob Knox, The Neptunes, The Tennessee Kids and Timbaland.
Carey Mulligan
Born: Carey Hannah Mulligan on May 28, 1985 in London, England. She has been acting since 2004 and has starred in a number of films, television, theatre and sung on a number of albums.
She has been nominated for many awards including Academy, Golden Globe, BAFTA, Screen Actors Guild, Independent Spirit, Drama Desk, and Critic's Choice. She won the BAFTA Award in 2009 for Best Actress in a Leading Role for the Film - An Education. In 2017 she won the Independent Spirit Robert Altman Award for the film, Mudbound.
Stark Sands
Born: Stark Bunker Sands on September 30, 1978 in Dallas, Texas, U.S. Acting since 2002, he has been nominated for a number of awards, and won: The Theatre World Award for Best Featured Actor in a Play in 2007; The Bayfield Award for Best Performance by an Actor in a Shakespearean Play in the New York Metropolitan Area in 2009, and a Grammy Award for Best Musical Theater Album in 2013.