Yesterday chords
by The Beatles
Yesterday was written by Paul McCartney - credited to Lennon/McCartney.
Recorded: June 14, 1965
Released: Aug 6, 1965 in the UK
Album: Help!
Music: Key of F Major in 4/4 time at 96 bpm (♩)

Chords:

F, Em, Em7, A7, Dm, Dm7, B♭, C, C7, G7, Gm
Chart Legend

Numbered Circles: Fingers used to play chords O: Optional Note
Barre Line: One finger holds down multiple strings R: Root Note
Unmarked strings: Play open X: Don't play string B: Bass Note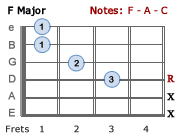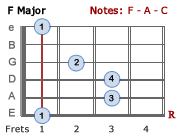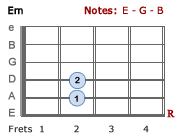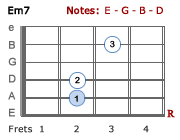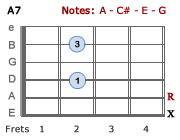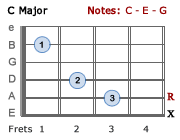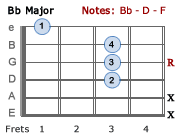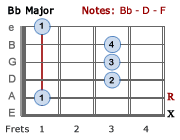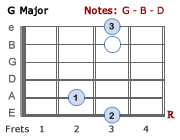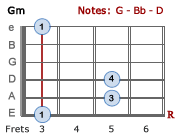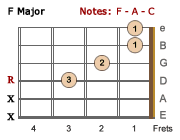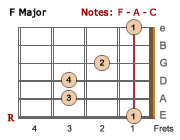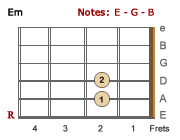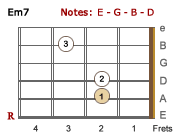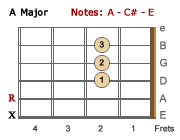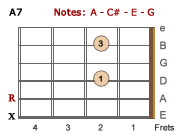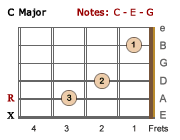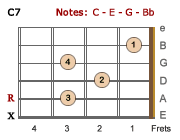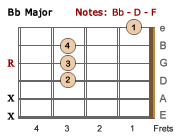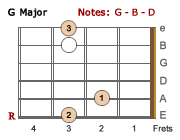 Yesterday chords & lyrics
Song Key is highlighted - Transpose to any other key
                 F


Intro:

 

4/4

 |             |      𝄎      |

   F            Em7       A7                  Dm    Dm7
1. Yes-ter-day    All my  trou-bles seemed so far a-way
 Bb       C7                      F
   Now it looks as though they're here to stay
   C   Dm7    G7         Bb    F
   Oh  I   be-lieve  in  Yes - ter - day

   F          Em7        A7             Dm      Dm7
2. Sud-den-ly    I'm not half the man I used to be
 Bb          C7               F
   There's a sha-dow hang-ing ov-er me
   C   Dm7         G7       Bb  F
   Oh  Yes - ter - day came sud-den-ly


        Em7  A7   Dm   C   Bb    Dm       Gm       C7        F


Chorus:

 Why  she  had  to  go    I  don't know she would-n't say
        Em  A7    Dm   C      Bb       Dm    Gm       C7      F 
        I   said  some-thing  wrong    Now I long for yes-ter-day


   F           Em7         A7            Dm      Dm7
3. Yes-ter-day    Love was such an eas-y game to play
 Bb      C7              F
   Now I need a place to hide a-way
   C   Dm7   G7       Bb    F
   Oh  I  be-lieve in Yes - ter - day


        Em7  A7   Dm   C   Bb    Dm       Gm       C7        F


Chorus:

 Why  she  had  to  go    I  don't know she would-n't say
        Em  A7    Dm   C      Bb       Dm    Gm       C7      F 
        I   said  some-thing  wrong    Now I long for yes-ter-day...


   F             Em7         A7            Dm      Dm7
4. Yes-ter-day      Love was such an ea-sy game to play
 Bb      C7              F
   Now I need a place to hide a-way
   C   Dm7   G7       Bb    F
   Oh  I  be-lieve in Yes - ter - day
                               
               G7             Bb     F
   | Mm - mm - mm -  mm   |   Mm  -  mm-mm... |  
---
Notes:
Level Of Ease: Moderate - need to know some barre chords
Song Key: F Major (1 flat - B♭)
Standard chord progression for F major: F - Gm - Am - B♭- C - Dm - Edim

Note that most of these chords are used along with other usable chord extensions in that particular key, i.e., Em7, Dm7, A7, and C7.
You don't have to play the Dm7 if you find the chord changes a little busy. You may want to play a C bass note instead (3rd fret, 5th string).
The C chord over the 'Oh' on the 4th line of each verse can interrupt the flow of the song if you are playing solo. It sounds fine if you don't play it... the choice is yours.
The same applies to the chorus where you can play a Dm over the 'Had to go I don't', leading up to the Gm on 'know', instead of the chord changes for each word... it still sounds fine.
I have included all chord changes for those of you that want to play it as it was recorded, or thereabouts.
If you're fingerpicking, and the chords don't sound as clean as you would like, and you are playing along with the video - you can use a capo on the 5th fret and play in the key of C Major. This may sound a little too high overall as the song is low pitched with a sombre feel. However, if you 're not playing with the video, this is the easiest key to play in - and will suit many beginners.
Alternatively, if you are playing with the video, you can detune the whole guitar by 1 tone, and play in the key of G Major. This means you will need to de-tune each string by 1 whole tone. Audibly, it will still sound in the key of F Major. This way, you only have 1 barre chord to play - F#m7 which is easy to play, sounds 'clean' and fits in well. It may be good practice to try this, and much easier to play.
Use the Transposer above for all key transpositions
The Song
Paul McCartney lamented over the song's production and inclusion on the album as he felt it wasn't really their style of music.
Originally released in the USA where it topped the American charts. Matt Monro did a cover version of the song reaching the UK Top 10 about three months after the release of the album by The Beatles.
One of the most covered songs of all time with over 2200 cover versions.
First song by the Beatles that relied on one band member (Paul) to perform alone with a string quartet.
Won many awards such as Best Song of the 20th Century and Number 1 Pop Song of all Time by Rolling Stone Magazine.
Remains a very popular song today, and rates highly in the Top 10 most popular songs recorded by the Beatles.