My Irish Molly O chords
by The Dublin City Ramblers
My Irish Molly O was composed by Jean Schwartz, while the lyrics were written by William Jerome (circa 1905).
This version is by the Dublin City Ramblers - Irish Folk Band originating from Dublin, Ireland.
Music: Key of G Major in 4/4 time at ~ 108 bpm (♩)
Chords: G, Em, Am, A7, D, D7, Bm7, B7, Gmaj7
Beginners: The key of C Major is very easy with no barre chords but if you play along with the video you will need a capo on the 7th fret which may be pitched a little high but if you are finger picking, it sounds great. C-Am-Dm-D7-G-G7-Em7-E7-Cmaj7(x32000)
Chart Legend

Numbered Circles: Fingers used to play chords O: Optional Note
Barre Line: One finger holds down multiple strings R: Root Note
Unmarked strings: Play open X: Don't play string B: Bass Note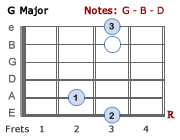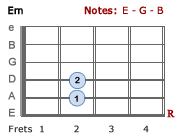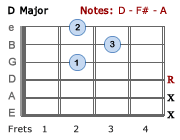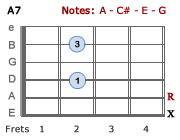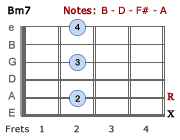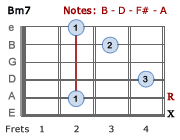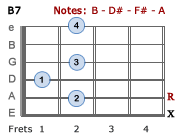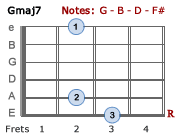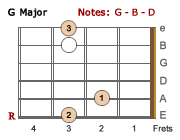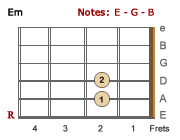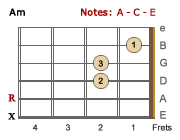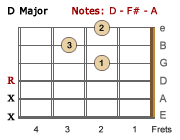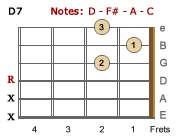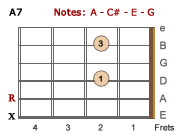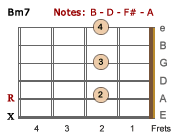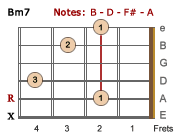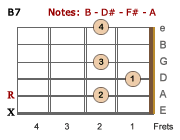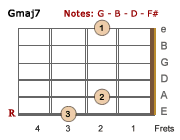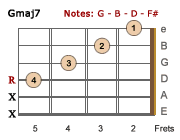 My Irish Molly O
Song Key is highlighted - Transpose to any other key
                Em                  G      D7      G


Intro:

 4/4 |          |     𝄎    |     -      |         |

   Em                                              D        Em
1. Mol-ly dear and did you hear    The news that's go-in' a-round
   Em                                            A7           D7
   Down in the cor-ner of my  heart    A lov-ing place you've found
       Em                                      D        Em
   And ev-ery time I gaze in-to    Your I-rish eyes are blue
                                  Bm7       Am      B7      Em     D7
   They seem to whis-per darl-in' boy    My love is all for you    Oh

        G                Gmaj7     G                  Am


Chorus:

 Mol-ly my I-rish Mol-ly    My sweet a-cush-la dear
        B7                 Em                    A7                  D
        I'm fair-ly off my trol-ley    My I-rish Mol-ly when you are near
        G                       D                                   B7 
        Spring-time you know is ring time    Come dear now don't be slow
        Em
        Change your name, go on be game    Be-gor-ra and I'll do the same
        G         D7     G
        My I-rish Mol-ly O

             Em                  G      D7      G


Instr:

 |           |     𝄎    |     -      |         |
 
    Em                                           D      Em
 2. Mol-ly dear and did you hear    I furn-ished up the flat
    Em                                           A7              D7
    Three lit-tle co-sy rooms with bath    And a wel-come on the mat
         Em                                               D      Em
    It's five pounds down and two a week    We'll soon be out of debt
                                    Bm7         Am          B7      Em    D7 
    It's all com-plete ex-cept they have-n't    Brought the crad-le yet   Oh

        G                Gmaj7     G                  Am
Chorus: Mol-ly my I-rish Mol-ly    My sweet a-cush-la dear
        B7                 Em                    A7                  D
        I'm fair-ly off my trol-ley    My I-rish Mol-ly when you are near
        G                       D                                   B7
        Spring-time you know is ring time    Come dear now don't be slow
        Em
        Change your name, go on be game    Be-gor-ra and I'll do the same
        G         D7     G
        My I-rish Mol-ly O



Chorus:

 Instrumental

   Em                                           D           Em
3. Mol-ly dear and did you hear    What all the neigh-bours say
     Em                                                A7       D7
   A-bout the hund-red sove-reigns    You have safe-ly stowed a-way
        Em                                        D        Em
   They say that's why I love ya    Ah but Mol-ly that's a shame
                            Bm7         Am       B7       Em      D7   
   If you had on-ly nine-ty nine    I'd love you just the same    Oh

        G                Gmaj7     G                  Am
Chorus: Mol-ly my I-rish Mol-ly    My sweet a-cush-la dear
        B7                 Em                    A7                  D
        I'm fair-ly off my trol-ley    My I-rish Mol-ly when you are near
        G                       D                                   B7
        Spring-time you know is ring time    Come dear now don't be slow
        Em
        Change your name, go on be game    Be-gor-ra and I'll do the same
        G         D7     G
        My I-rish Mol-ly O

            Em                  G      D7      G


Outro:

 |          |     𝄎    |     -      |         |
---
Notes:
Level Of Ease: Fairly Easy. The trickiest chords are the B7 and Gmaj7 (see tip below), but with practice they will become very easy to play.
Song Key: This version of 'My Irish Molly O' is in the key of G major - 1 sharp (F#)
4/4 time: This means 4 quarter-note beats per bar, therefore the count is | 1 2 3 4 | or | ♩ ♩ ♩ ♩ | etc.

The top number indicates the number of beats in each bar - in this case 4 beats, while the bottom number indicates the note value of each beat - in this case a quarter-note or crotchet beat.
Tempo: moderate at around 108 - 110 bpm with a 'slow-down' at the end of each verse going into each chorus. We call it 'poetic licence', and it works well here.
If you are playing with a metronome, there are some handy sites that offer a free metronome on-line. These are excellent for practice sessions.
An easy way to play the Gmaj7 chord (320002) after the G chord at the start of every chorus:

G chord: Play the G chord using fingers 2, 3 & 4.

Gmaj7 chord: Lift the 4th finger from string 1 (3rd fret) and replace it with the 1st finger on the 1st string (2nd fret).
OR
Pretend you are playing a G7 chord, and instead of placing your first finger on the 1st string, 1st fret, place it on the first string, 2nd fret.
The Dublin City Ramblers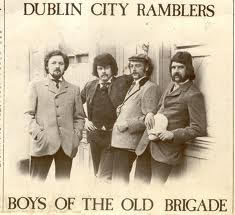 The Dublin City Ramblers were formed in 1970. Band members consisted of Patsy Watchorn, Mick Crotty, Sean McGuiness, and Kevin Gerahty. In 1972 Mick and Kevin left the band, and were replaced by Philip McCaffrey on fiddle, and Kevin Molloy on guitar and vocals. It was during this time, the band scored a Top 10 hit with their album, A Nation Once Again.

During the 80's, the band went on to record many famous hits including, The Rare Ould Times, John O'Dreams, and Wind in the Willows. In the late 80's, Philip and Kevin left the band, making way for Paddy Sweeney from The Barleycorn.

In 1992, Shay Kavanagh joined the band, and this line-up continued until 1995. Patsy Watchorn's left the band in 1995 to pursue a solo career and in 2005, he joined The Dubliners, taking the place of the great Paddy Reilly.

In 2002 Paddy and Shay left the band, and since then there has been an array of members joining and leaving the band.

In the last decade, The Dublin City Ramblers have continued to tour as a 3 piece with Sean McGuinness, the only existing original member.