The Best chords
by Tina Turner
The Best was written by Mike Chapman and Holly Knight.
Recorded: 1988 -1989
Released: August 21, 1989
Album: Foreign Affair
Music: F Major in 4/4 time at 104 bpm (♩) - Key change to G Major
Vocal Range: Bb3-D5
Song Chords: F, F6, Fmaj7, Fsus4, Fadd2, G, Gadd2, Gsus4, Bb, Bb/D, C, C/E, D, Dm, Em, Esus4
Chart Legend

Numbered Circles: Fingers used to play chords O: Optional Note
Barre Line: One finger holds down multiple strings R: Root Note
Unmarked strings: Play open X: Don't play string B: Bass Note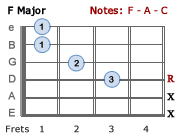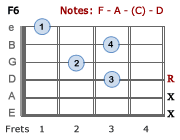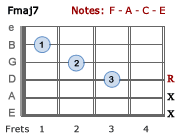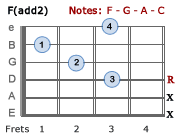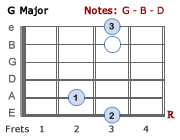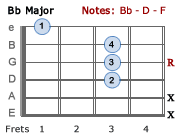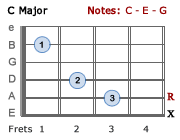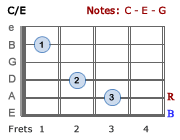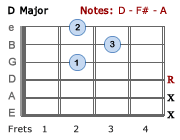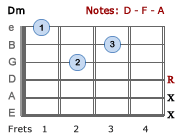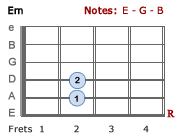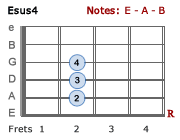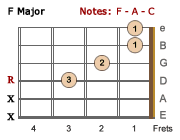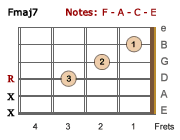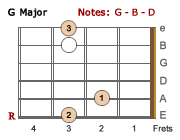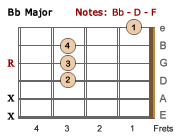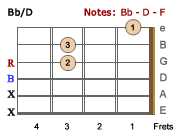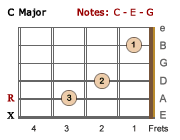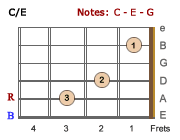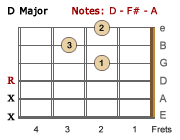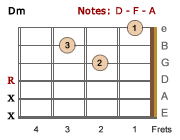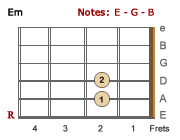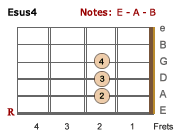 The Best chords and lyrics
Song Key is highlighted - Transpose to any other key
           F
Intro: |       |   𝄎   |   𝄎   |   𝄎   |

     F               F6           Fmaj7      F      F   F6      Fmaj7  F
1. I call you when I need you  My heart's on fire | 1&2 &3&4& | 1&2    &3&4& |
       F          F6           Fmaj7    F        F   F6      Fmaj7  F
   You come to me come to me   Wild and wi-red | 1&2 &3&4& | 1&2    Oh you come to |    
                   Dm                           Bb         Bb
  (Oh you come to) me   Give me  ev-'ry-thing I   need |   𝄑   | 

             F            F6               Fmaj7    F        F   F6      Fmaj7  F
2. Give me a life-time of pro-mi-ses and a world of dreams | 1&2 &3&4& | 1&2    &3&4& |
           F            F6            Fmaj7        F       F   F6      Fmaj7  F
   Speak a lan-guage of love like you know what it means | 1&2 &3&4& | 1&2    Mmm, it can't be |   
                     Dm                              Bb           C
  (Mmm, it can't be) wrong Take my heart and make it strong-er |  ↓ ↓ ↓ You're sim-ply the |   

                            F  
Chorus:(You're sim-ply the) best Bet-ter than all the rest
                     Dm                    C
        Bet-ter than any-one  Any-one I've ev-er met
                          F   
        I'm stuck on your heart  I hang on ev'-ry word you say 
                  Dm                          C
        Tear us a-part no no  Ba - by I would rath-er be dead |  𝄎  |

           F               F6             Fmaj7            F     F   F6      Fmaj7  F
3. In your heart I see the star of ev'-ry night and ev'-ry day | 1&2 &3&4& | 1&2    &3&4& | 
           F          F6           Fmaj7    F     F   F6      Fmaj7  F
   In your eyes I get lost   I get washed a-way | 1&2 &3&4& | 1&2      Just as  |  
            Dm                                             Bb                 C
  (Just as) long as I'm here in your arms I could be in no   bet-ter place |  ↓ ↓ ↓ You're sim-ply the | 

                             F       
Chorus:(You're sim-ply the)  best    Bet-ter than all the rest
                     Dm                      C
        Bet-ter than any-one    Any-one I've ev-er met
                          F  
        I'm stuck on your heart  I hang on ev'-ry word you say 
                  Dm                          C
        Tear us a-part no no    Ba-by I would rath-er be dead |  𝄎  |

         Bb
Bridge: Each time you leave me I start los-ing con-trol
                Dm                      
        You're walk-ing a - way with my heart and my soul
      Bb                                      C                      D
        I can feel you e-ven when I'm a-lone    Oh ba - by don't let go (key change)
		
        G     Gadd2   Gsus4   G   G    Gadd2   Gsus4    G 
Solo: |    -        |       -   |   -        |       -    |

        Em     Esus4    C/E     Em    D
      |     -         |      -     |      |      𝄎     | 
 
                       G 						
Chorus: Ooh you're the best (woo)   Bet-ter than all the rest
                     Em                     D
        Bet-ter than any-one   Any-one I've ev-er met
                               G  
        Ooh, I'm stuck on your heart  I hang on ev'-ry word you say
                        Em                                D
        Don't tear us a-part no, no, no   Ba - by I would rath-er be dead
                         G
        Oooh, you're the best!
		         𝄑
---
Please Note:
Gadd2 is a G chord with an added 2nd interval which is A - Can also be written as G(add2), Gadd(2) or Gadd(A) and sometimes G2.
Formula: 1-2-3-5
Notes: G-A-B-D
Written: 320203
This is not to be confused with Gsus2 with a formula of 1-2-5 where the third interval is omitted with notes G-A-D.
C/E is a C chord leading with an E bass note.
In the first 2 choruses, you can play the following chord sequence:


                              F    F(add2)   Fsus4  F
Chorus:(You're sim-ply the) | best         |           |...
                       F       F(add2)   Fsus4  F
        Bet-ter than | all the rest    |          |
                       Dm    Dsus4   Bb/D  Dm
        Bet-ter than | any - one   |          |
                     C
        Any-one I've ev-er met...
		

In the last chorus after the key change, you can play the following chord sequence:


                              G    G(add2)   Gsus4  G
Chorus:(You're sim-ply the) | best         |           |...
                       G       G(add2)   Gsus4  G
        Bet-ter than | all the rest    |          |
                       Em    Esus4   C/E  Em
        Bet-ter than | any - one   |          |
                     D
        Any-one I've ev-er met...
		
Tina Turner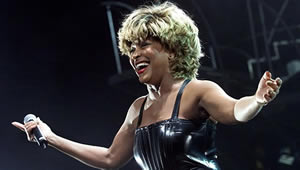 Born: Anna Mae Bullock on November 26, 1939 in Brownsville, Tennessee, U.S.
Died: May 24, 2023 (aged 83) in Küsnacht, Zürich, Switzerland
Occupation: Singer, songwriter, actress, author
Instruments: Vocals
Active Years: 1957–2023
Music Styles: Pop, rock, R&B, soul, rock & roll
Associations: Ike & Tina Turner
Tina Turner has been one of the most iconic and influential singers of all time. With an amazing voice and powerful stage presence, she has established an amazing and influential presence throughout her career.
Her earliest releases were with her husband Ike Turner and the Kings of Rhythm in the early 1960s. They released several singles during this time, including the classic A Fool in Love. These songs were a mix of rhythm and blues, funk, and soul that showcased the duo's talent.
In the late 1960s and early 70s, Tina Turner began to focus on her solo career. She released several hit singles such as River Deep - Mountain High, Proud Mary, and Nutbush City Limits. These songs became staples of the era and are still popular today.
Tina Turner's solo career took off in the mid-1980s with the release of her album Private Dancer. This album featured the hit singles What's Love Got To Do With It, Better Be Good To Me, and We Don't Need Another Hero. These songs were huge hits and propelled Tina Turner's career to new heights.
Tina released her first Greatest Hits Compilation album on October 22, 1991. It was titled Simply the Best and included popular favorites along with 3 songs that were previously unreleased and a new dance version of the classic - Nutbush City Limits.
Tina Turner's most recent album was 2009's Tina!: 50th Anniversary Tour. It featured some of her best works and also featured a new song, I'm Ready, which showcased her incredible voice and songwriting abilities.
Her songs are a testament to her talent and influence. From her early singles with Ike Turner to her more recent solo work, she has created an incredible body of work that will be remembered for generations to come.
Chart Success for The Best: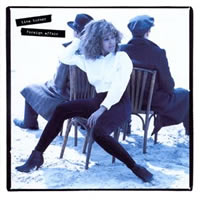 Tina Turner's seventh solo studio album, Foreign Affair (pictured), was released on September 13, 1989, by Capitol Records. This was her third album release following the successful comeback with Private Dancer five years earlier.
Although the album did not perform well in the US, it was a massive hit internationally, particularly in Europe.
Foreign Affair topped the UK Albums Chart, marking her first number-one album there. Dan Hartman produced most of the tracks, including The Best, which has since become one of Turner's signature songs.
The song reached the top 10 in several countries, including the UK, Australia, and Germany. In the UK, it peaked at number 5 on the UK Singles Chart and spent a total of 15 weeks on the chart. In Australia, it reached number 4 on the ARIA Charts and spent 20 weeks there. It also reached number 4 on the German charts.
The song also performed well in the US, where it reached number 2 on the Billboard Adult Contemporary chart and number 15 on the Billboard Hot 100 chart. It was certified gold by the RIAA for sales of over 500,000 copies.
Songs by Tina Turner on this site: