Jesse chords
by Janis Ian
Jesse was written by Janis Ian. The song was made famous by Roberta Flack which was released on Nov 8, 1973 from her album Killing Me Softly.
Janis Ian recorded the song on her album Stars which was released in 1974.
Music: Key of C Major in 3/4 time at 84-86 bpm (♩)

Chords:

C, Cadd9, Dm, Dm7/C, E7, G, G7, G/B, Gm/Bb, A7, Asus4
Please Note: The transition from Cadd9 - G/B - Gm/Bb is very easy... see charts below.
Chart Legend

Numbered Circles: Fingers used to play chords O: Optional Note
Barre Line: One finger holds down multiple strings R: Root Note
Unmarked strings: Play open X: Don't play string B: Bass Note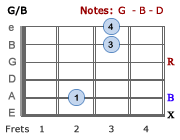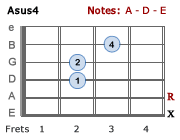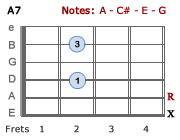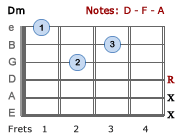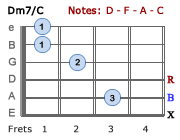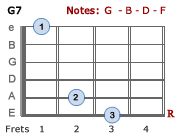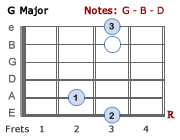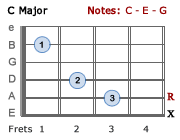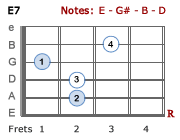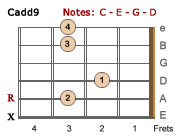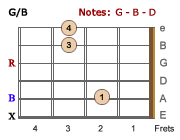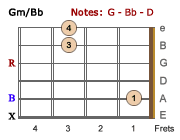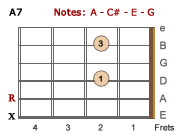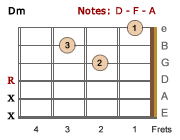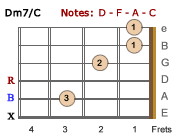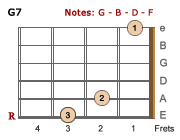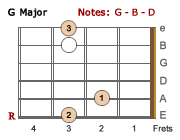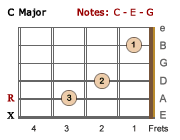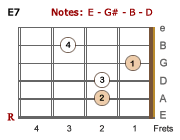 Jesse chords and lyrics
Song Key is highlighted - Transpose to any other key

             Cadd9       G/B       Gm/Bb       Asus4   A7   G        
Intro: 3/4 |       | 𝄎 |     | 𝄎 |       | 𝄎 |       |    |   | 𝄎 | 𝄎 | 𝄎 |

   Cadd9                       G/B
1. Jes-se come home, there's a hole in the bed
            Gm/Bb                   Asus4    A7
   Where we slept now it's grow-ing cold   |    (Hey)|
       Dm                       Dm7/C
   Hey Jes-se, your face in the place where we lay
          G7                    C           E7
   By the hearth, all a-part it hangs on my heart
           A7                        Dm
   And I'm leav-ing the light on the stairs
              G7                  C     A7
   No I'm not scared - I wait for you |    (Hey)|
       Dm          G7            Cadd9
   Hey Jes-se, I'm lone-ly, come home.  |   𝄎    |

   Cadd9                      G/B
2. Jes-se, the floors and the boards
                    Gm/Bb                   Asus4  A7   
   Re-call-ing your steps, and I re-mem-ber too  |    (All the)|
           Dm                        Dm7/C
   All the pic-tures are fad-ing and shad-ed in grey,
         G7                       C         E7
   But I still set a place on the ta-ble at noon
           A7                      Dm
   And I'm leav-ing a light on the stairs
              G7                  C    A7
   No I'm not scared - I wait for you |    (Hey)|
       Dm          G7            Cadd9
   Hey Jes-se, I'm lone-ly, come home  |   𝄎    |

         G/B        Gm/Bb       Asus4    A7    G         G         G


Instr:

‖      | 𝄎 |        | 𝄎 |       |     |     | 𝄎 |     | 𝄎 ‖     ‖


   Cadd9                     G/B
3. Jes-se, the spread on the bed
                    Gm/Bb                     Asus4   A7
   Is like when you left, I've kept it up for you   |    (And all the)|
               Dm                             Dm7/C
   And all the blues and the greens have been re-cent-ly cleaned, 
            G7                  C           E7
   And it's seem-ing-ly new Hey Jes, me and you
         A7                        Dm
   We'll swal-low the light on the stairs
                  G7                   C     A7
   We'll do up my hair, and sleep un-a-ware |    (Hey)|
       Dm          G7            Cadd9    A7     Dm     G7     C
   Hey Jes-se, I'm lone-ly, come home  |      |      |      |  

𝄑

  |
---
Janis Ian: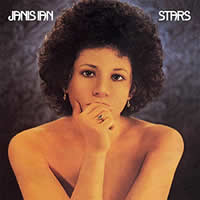 Born: Janis Eddy Fink on April 7, 1951 in New York City, U.S.
Occupations: Singer songwriter, musician, author
Music Style: Folk
Active Years: 1965-present
2 Grammy Awards:
1975 - At Seventeen (single from her 1975 album - Between The Lines)
2013 - Best Spoken Word Album (her autobiography - Society's Child)