I've Just Seen A Face chords & lyrics
by The Beatles
I've Just Seen A Face was written by Paul McCartney and credited to Lennon/McCartney.
Recorded: June 14th, 1965
Released: August 6th, 1965
Album: Help!
Music: Key of A Major in 2/2 time at ~ 120 bpm ()

Chords:

A, D, E, Em/D, F#m, F#m/E, C#m7/G#
Please Note The video is a cover version of the song due to the lack of availability of the original. There is an extra chorus after verse 3 and a slighly altered ending.
I've Just Seen A Face by The Beatles
Intro:



Intro:

 

2/2

 |   | F#m | % | % | % |  D  |  Em/D  |  D  | %  |  E  |  D  |


    A                                                            C#m7/G#    F#m
1. I've just seen a face, I can't for-get the time or place where  we  just met
                                                          F#m/E      D
   She's just the girl for me and I want all the world to see we've met
               E                 A 
   Mm___ mm___ mm___ mm___ mm___ mm___

    A                                                C#m7/G#  F#m
2. Had it been a-no-ther day I might have looked the  o-ther  way
                                                              F#m/E     D
   And I'd have ne-ver been a-ware but as it is I'll dream of her  to-night
                  E                    A 
   Lai___ dai___ dai___ dai___ dai___ dai___

         E                   D 


Chorus: 

Fall-ing__ Yes I am fall-ing
                       A         D            A 
        And she keeps call-ing___  Me back a-gain

   A                                                       C#m7/G#    F#m
3. I have never known the like of this I've been a-lone and  I  have missed things
                                                      F#m/E       D
   And kept out of sight for o-ther girls were ne-ver quite like this
                  E                    A 
   Lai___ dai___ dai___ dai___ dai___ dai___

         E                   D 


Chorus: 

Fall-ing__ Yes I am fall-ing
                       A         D            A 
        And she keeps call-ing___  Me back a-gain




Instr:

 Verse

         E                   D 


Chorus: 

Fall-ing__ Yes I am fall-ing
                       A         D            A 
        And she keeps call-ing___  Me back a-gain

    A                                                           C#m7/G#     F#m
4. I've just seen a face, I can't for-get the time or place where  we  just met
                                                          F#m/E      D
   She's just the girl for me and I want all the world to see we've met
               E                    A 
   Mm___ mm___ mm___ lai___ dai___ dai___

         E                   D 


Chorus: 

Fall-ing__ Yes I am fall-ing
                       A         D            A 
        And she keeps call-ing___  Me back a-gain

         E                   D 


Chorus: 

Fall-ing__ Yes I am fall-ing
                       A         D            A 
        And she keeps call-ing___  Me back a-gain
        
             E                   D 


Chorus:

 Oh, Fall-ing__ Yes I am fall-ing
                       A         D            D   |  A  ↓ |
        And she keeps call-ing___  Me back a-gain       𝄑   
---
🗝️ A Major
Numbered Circles: Chord fingering - number inside circle indicates which finger to use
Unmarked strings: Play open
X: Don't play string
Barre Line: One finger holds down multiple strings
R: Root Note
B: Bass Note
Right Handed Charts: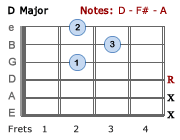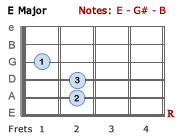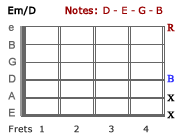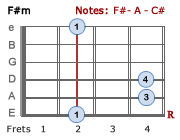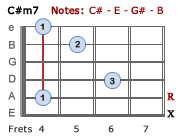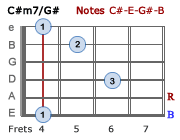 Left Handed Charts: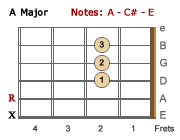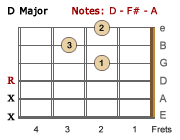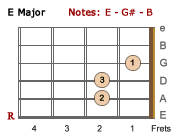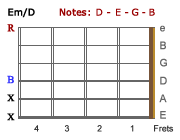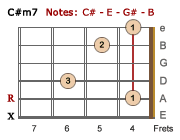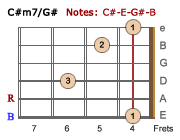 Notes:
Try learning all the chords before playing the song - avoids 'stopping and starting' which can be very frustrating!
The chords with leading bass notes are very easy... the F#m → F#m/E just adds a country flavor with the alternating bass note... F# to E. You don't have to play the bass notes in which case just play F#m and G#m7. If you are playing solo, the bass notes do sound good.
Em/D is very easy - just strum an open fretboard and avoid strings 5 & 6!
C#m7/G# - is the same as C#m7 except you barre the whole 4th fret including the 6th string. Again the movement from C#m7/G# to F#m - bass notes G# → F# does sound good.
Intro: Notice the Sheet Music displays 2 sets of triplets per bar - in this case each note is a quarter-note/crotchet therefore each set of 3 quarter-notes are played in the same time as 2 quarter-notes. If you listen closely you will hear this.
2/2 is also known as 'cut time' or 'cut common time' which signifies doubling the speed. In the sheet music above you will notice this is represented by a C with a vertical line running through it signifying cut time whereas a C with no line signifies 4/4 time and is referred to as 'common time'.
Beginners: You may find this key a little hard - G major is easier. If you play with the video, you will need to place a capo on the 2nd fret. The transposition is as follows:

A Major    A    D    E    Em/D    F#m    F#m/E    C#m7    C#m7/G#

G Major    G    C    D    Dm/C    Em     Em/D     Bm7     Bm7/F# 
        e|-3----0----2-----1------0-------0--------2--------2-----|
        B|-0----1----3-----3------0-------0--------3--------3-----|
        G|-0----0----2-----2------0-------0--------2--------2-----|
        D|-0----2----0-----3------2-------0--------4--------4-----|
        A|-2----3-----------------2----------------2--------2-----|
        E|-3----------------------0-------------------------2-----|