I Will Love You Ev'ry Time chords
by The Fureys
The song was written by Tom Paxton - an American folk singer-songwriter. He named the song 'Every Time'.
The song by Tom Paxton was recorded on the album, 'Ramblin' Boy & Ain't That News' and released on Oct 29, 2001.
When the Furey's recorded it, they called it 'I Will Love You Ev'ry Time'.
The song has been recorded on several of The Fureys' albums, including one of their most popular - The Fureys Finest.
Music: Key of D Major in 4/4 time at ~ 118 bpm
Chords: D, Em F#m, G, A
I Will Love You Ev'ry Time by The Fureys
Song Key is highlighted - Transpose to any other key
                D     G     D           A          D     F#m    G     A     D


Intro:

 4/4 🎜|     |     |     |  𝄎  |     | 𝄎  |     |      |     |     |     |  𝄎  |

          D      G                 D
1. Ev'-ry time I hear a sweet bird sing-ing
     A                D
   I think of you and I my love, 
     A                D
   I think of you and I |  𝄎  |
              D        G                 D
   And when I hear the ev-en-in' bells a ring-ing
     A                D
   I hang my head and cry my love, 
     A                D
   I hang my head and cry |  𝄎  |

                    D                G      F#m     Em 


Chorus:

 I will love you, I will love you -       |      |
      A             D
        When we are gone
                    D                G      F#m     Em        
        I will love you, I will love you -       |      |
      A             D       
        When we are gone
        
          D     G     D           A           D     F#m    G     A     D


Instr: 

|     |     |     |  𝄎  |     |  𝄎  |     |      |     |     |     |  𝄎  |


        (gone)
          D      G                    D
2. Ev'-ry time I hear your soft voice hum-ming
      A                 D
   My heart jumps in my breast my love
      A                 D
   My heart jumps in my breast |  𝄎  |
          D     G                    D
   And un-til I hear your foot-steps com-ing
      A                 D   
   My heart can know no rest my love
      A                 D
   My heart can know no rest |  𝄎  | 

                    D                G      F#m     Em 


Chorus:

 I will love you, I will love you -       |      | 
      A             D
        When we are gone |  𝄎  |
                    D                G      F#m     Em      
        I will love you, I will love you -       |      |
      A             D       
        When we are gone

          D     G     D           A          D     F#m    G     A     D


Instr:

 |     |     |     |  𝄎  |     | 𝄎  |     |      |     |     |     |  𝄎  |

                    D                G      F#m     Em


Chorus:

 I will love you, I will love you -       |      |  
      A             D
        When we are gone
        
          D     G     D           A          D     F#m    G     A     D


Instr:

 |     |     |     |  𝄎  |     | 𝄎  |     |      |     |     |     |  𝄎  |
---
🗝 D Major
Numbered Circles
: Fingers used to play chords
O:
Optional Note
Barre Line:
One finger holds down multiple strings
R:
Root Note
Unmarked strings:
Play open
X:
Don't play string
B:
Bass Note
Right Handed Charts: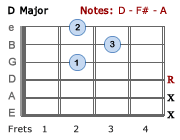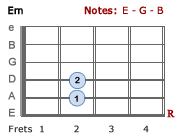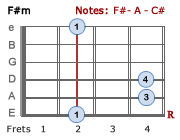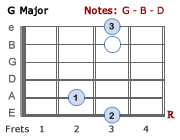 Left Handed Charts: