Hey Jude chords
by The Beatles
Hey Jude was written by Paul McCartney - credited to Lennon/McCartney.
Recorded: Trident Studios, London between July 31st and August 2nd, 1968.
Released: Aug 26th, 1968.
Album: The Beatles - 1
Music: F Major in 4/4 time at ~ 78 bpm (♩)

Chords:

F, F7, C, C7, B♭, Dm, Gm7, E♭
Chart Legend

Numbered Circles: Fingers used to play chords O: Optional Note
Barre Line: One finger holds down multiple strings R: Root Note
Unmarked strings: Play open X: Don't play string B: Bass Note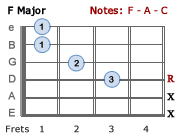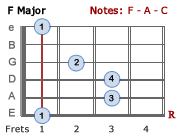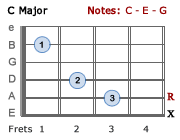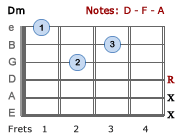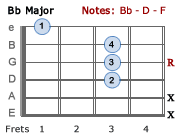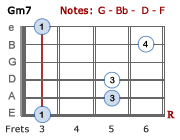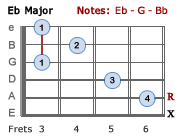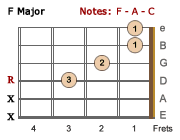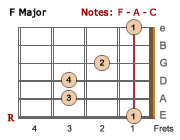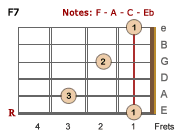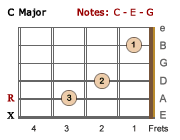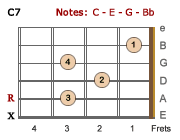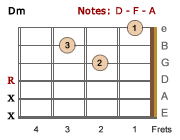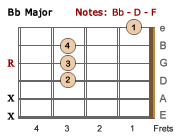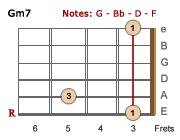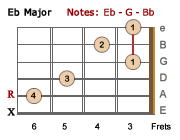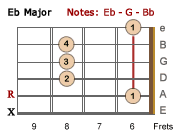 Hey Jude chords & lyrics
Song Key is highlighted - Transpose to any other key
  


Time Signature:

 

4/4



       F                     C
1. Hey Jude    Don't make it bad
          C7                   F
   Take a sad song and make it bet-ter
      Bb                               F
   Re-mem-ber    To let her in-to your heart
                C7               F
   Then you can start to make it bet-ter

       F                  C
2. Hey Jude    Don't be a-fraid
           C7                 F
  You were made to go out and get her
      Bb                              F
  The min-ute you let her un-der your skin
              C7             F
  Then you be-gin to make it bet-ter

      F7                          Bb          Dm         Gm7


Bridge:

 And any-time you feel the pain    Hey Jude    Re-frain
                         C7               F
        Don't car-ry the world u-pon your should-ers
      F7                              Bb       Dm       Gm7
        For well you know that it's a fool who plays it cool
                       C7              F
        By mak-ing his world a lit-tle cold-er
                    F7       C        C7
        Na na na    Na na    Na na    Na  | na...|

                 F                     C
3. |2⁄4 Hey |4⁄4 Jude |   Don't let me down
            C7                    F
   You have found her  now go and get her
      Bb                            F
   Re-mem-ber to let her in-to your heart
                C7               F
   Then you can start to make it bet-ter

      F7                         Bb        Dm         Gm7


Bridge:

 So let it out and let it in    Hey Jude    Be-gin
                                        C7             F
        You're wait-ing for some-one to per-form with
      F7                                  Bb         Dm             Gm7
        And don't you know that it's just you    Hey Jude    You'll do
                          C7              F
        The move-ment you need is on your should-er
                    F7       C        C7             
        Na na na    Na na    Na na    Na  | na...   |

                 F                       C
4. |2⁄4 Hey |4⁄4 Jude |    Don't make it bad
          C7                   F
   Take a sad song and make it bet-ter
      Bb                                F
   Re-mem-ber    To let her un-der your skin
               C7             F
   Then you be-gin to make it bet-ter bet-ter bet-ter bet-ter bet-ter bet-ter oh
  
       F           Eb             Bb                 F


Outro:

 Na na na    Na na na na    Na na na na    Hey Jude   ...repeat to fade 
---
Notes:
Level Of Ease: Moderate - need to know some barre chords, e.g., B♭, E♭, and Gm7.
Song Key: F Major (1 Flat - B♭)
Notice the timing changes at the end of each Bridge. The C7 on the last 'Na' holds for a bar and a half (6 beats). This is written as a 2/4 bar followed by a 4/4 bar... the original time signature (6 beats in all).
There are several ways of playing these chords. I have charted the more commonly used forms of each chord.

The easiest way to play F7 is 131211- perhaps a better sounding F7 is 131241... although a little harder to play, it is well worth the effort. The same applies to Gm7... 353363.
The Outro is repeated again and again which seems like an eternity, but stick with it as it's a great exercise in practicing fairly difficult chord changes - by the end of the song you'll be an expert!