Dream A Little Dream of Me chords
by The Mamas & The Papas
Dream A Little Dream of Me was composed by Fabian Andre and Wilbur Schwandt, with lyrics by Gus Kahn. The song was first recorded in 1931 by Ozzie Nelson and His Orchestra.
The Mamas & The Papas released a version in June, 1968 from the album of the same name.
Music: C Major in 4/4 time at ~ 124 bpm
Chords: C, D, E7, F, Fm, F#m, G7, G#7, A, A7, B7
Chart Legend

Numbered Circles: Fingers used to play chords O: Optional Note
Barre Line: One finger holds down multiple strings R: Root Note
Unmarked strings: Play open X: Don't play string B: Bass Note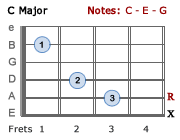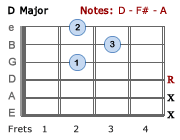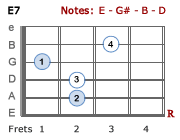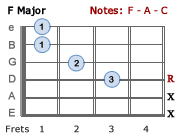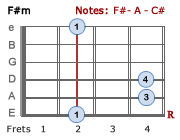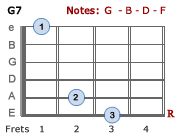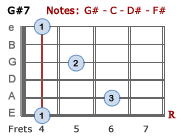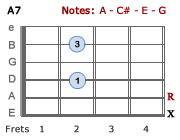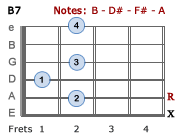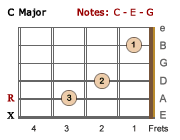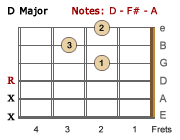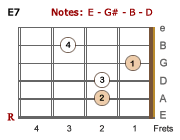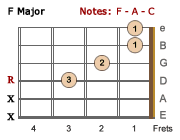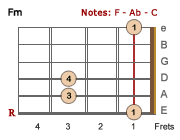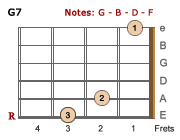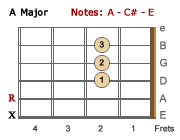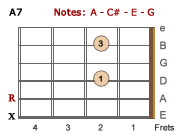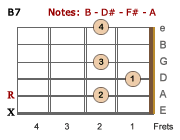 Dream A Little Dream of Me



Intro:

 4/4 ‖ 

𝄽

  G7  |  C – B7  | G#7 – G7 | C  -  B7 | G#7 – G7 ‖
  
 C       B7                G#7  G7 
1. Stars shin-ing bright a-bove you
C  /C    /B       /A      A  
   Night breez-es seem to whis-per, I love you
 F                       Fm 
   Birds sing-in' in the sy-ca-more tree
   C               G#7      G7 
   Dream a lit-tle dream of me

 C     B7              G#7     G7 
2. Say nighty-night and   kiss me
C  /C   /B      /A        A  
   Just hold me tight and tell me you'll miss me
 F                      Fm 
   While I'm a-lone and blue as can be
   C               G#7   G7  C  –  E7
   Dream a lit-tle dream of  me

      A       F#m         D         E7       A       F#m            D - E7


Chorus:

 Stars fad-ing but I lin-ger on dear    Still crav-ing your kiss
      A      F#m        D            E7         A      F#m     G#7   G7
        I'm long-in' to lin-ger till dawn dear    Just say-ing thi - is
   
 C       B7                   G#7     G7
3. Sweet dreams till sun-beams   find you
C  /C     /B         /A        A7 
   Sweet dreams that leave all wor-ries be-hind you
 F                         Fm
   But in your dreams what-ev-er they be
   C               G#7   G7  C – E7
   Dream a lit-tle dream of  me




Instr:

 

𝄁

 C – B7 | G#7 – G7 | C /C /B /A | A7 | F | Fm | C / G#7 G7 | C – E7 

𝄁



      A       F#m         D         E7       A       F#m           D - E7


Chorus:

 Stars fad-ing but I lin-ger on dear    Still crav-ing your kiss
      A     F#m         D            E7         A      F#m     G#7   G7
        I'm long-in' to lin-ger till dawn dear    Just say-ing thi – is

 C       B7                   G#7     G7
4. Sweet dreams till sun-beams   find you
 C       /B          /A        A7
   Sweet dreams that leave all wor-ries far be-hind you
 F                         Fm
   But in your dreams what-ev-er they be
   C               G#7   G7 (C)
   Dream a lit-tle dream of  me
       B7               G#7 G7
   Da  da  da  dum  da  da  dum
   C   B7          G#7      G7
   Da  da  da   Da da da da dum 
              C             B7         G#7      G7
   Pa da da   da da da da   Da da da   Da da da dum
   |   C  -  B7   |   G#7  –  G7   |
   (Whistle)... repeat to fade
---
Please Note:
Bass Notes /C - /B - /A:
Played as single notes if you are finger-picking. Simply play the C chord and then:
Place the 3rd finger on string 5 (3rd fret) and play the C bass note
Slide 3rd finger down to 2nd fret and play the B bass note
Take the finger off the string (open) and play the A bass note.
If you are strumming chords, you can omit these.
---
The Mamas & The Papas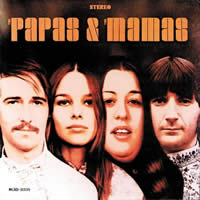 Origin: Los Angeles, California, U.S.
Music Styles: Folk rock, psychedelic pop, sunshine pop
Active Years: 1965–1968
Original Band Line-up:
John Phillips - songwriter, musician and group leader (1935-2001)
Denny Dohery - singer, songwriter, musician, actor (1940-2007)
Cass Elliot (Mama Cass) - singer, actress (1941 - 1974)
Michelle Phillips - singer, songwriter, actress
Covers since 1957
50's: Bing Crosby (1957), Ella Mae Morse (1957), Doris Day (1958), Dean Martin (1959)
60's: Frankie Laine (1963), Louis Armstrong (1968), The Mamas & The Papas (1968), Henry Mancini (1969)
90's: Dinah Shore (1990), Ella Fitzgerald (1993), Gerry Mulligan (1994),Terry Hall & Salad (1995), Beautiful South (1995), Nat King Cole (1999)
2000-2010: Al Martino (2001), Tony Bennett & K.D. Lang (2002), Anne Murray (2004), Diana Krall (2007), Gina Jeffreys (2010), Michael Bublé (2010)
2011-present: Eddie Vedder (2011), Emilia Mitiku (2013), Barry Manilow (2014), Vov Dylan(2016)