Constant Craving chords
by K D Lang
Constant Craving was written by K D Lang & Ben Mink. The song was recorded in 1991 and released in 1992 with a re-release in 1993 from the album Ingénue.
Music: Key of F Minor in 4/4 time at ~ 128 bpm
Chords: Fm, Cm7, D♭/E♭, D♭, D♭/G♭, E♭, E♭/D♭, G♭, A♭
Easier to play in the key of Em

Chords in Em:

Em, Bm7, C/D, C, C/F, D, D/C, F, G, Gmaj7
Chart Legend

Numbered Circles: Fingers used to play chords O: Optional Note
Barre Line: One finger holds down multiple strings R: Root Note
Unmarked strings: Play open X: Don't play string B: Bass Note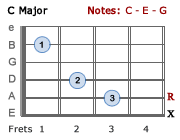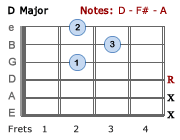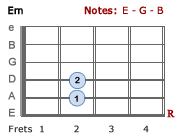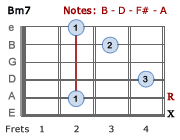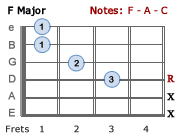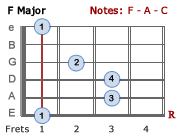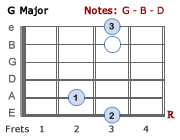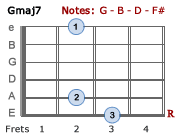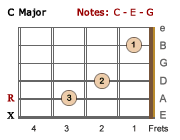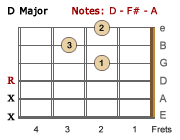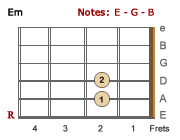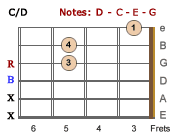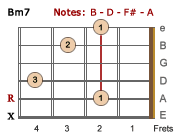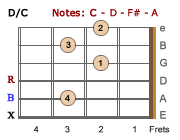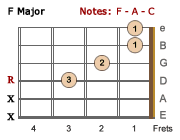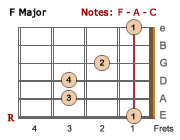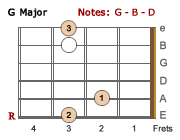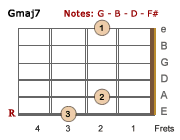 Constant Craving chords
Capo on 1st fret if playing with the video



Intro:

 4/4 |  Em  | Bm7  | C/D  |  C  |  Em  |  Bm7  |  C/D  |  C/D  |
                                                
   Em    Bm7                C/D               Em  Bm7            C/D  |  C/D  |
1. E  -  ven    Through the dar-kest phase    Be  it    Thick or thin   
   Em   Bm7              C/D               Em      Bm7            C/D  | C/D   |
   Al - ways    Some-one mar-ches brave    Here    Be - neath  my skin   _ (and)

        C   D/C      Gmaj7   Em         F           Em  |  Em  |


Chorus:

 Con-stant    Cra  -  ving   Has al  -  ways been

   Em    Bm7          C/D                 Em  Bm7         C/D      |  C/D  |
2. May - be    A great   mag-net pulls    All souls    To-wards truth
 Em       Bm7        C/D                      Em    Bm7         C/D   |  C/D  |
   Or may-be    It is   life it-self    Feeds wis - dom   To its  youth


        C   D/C      Gmaj7   Em         F           Em  |  Em  |


Chorus:

 Con-stant    Cra  -  ving   Has al  -  ways been

        D/C   C            G                  D/C   C  
    **  Cra - ving    Ah – ha    Con-stant    Cra - ving
            D        C             D       C   |  C  |
        Has al- ways  been    Has  al-ways  been



Instr:

 |  Em  |  Bm7  |  C/D  |  C  |  Em  |  Bm7  |  C/D  |  C  |
       |  Em  |  Bm7  |  C/D  |  C  |  Em  |  Bm7  |  C/D  |  C  |

        C   D/C      Gmaj7  Em         F           Em  |  Em  |


Chorus:

 Con-stant    Cra  - ving   Has al  -  ways been
        C   D/C      Gmaj7  Em         F         | G  - - -  |     |
        Con-stant    Cra -  ving   Has al  -  ways been       (Drums)

        D/C   C          G                        D/C   C  
     ** Cra - ving    Ah Ha             Con-stant Cra - ving
            D         C                      D         C
        Has al - ways   been             Has al - ways   been
            D         C                      D         C  ...
        Has al - ways   been             Has al - ways   been
---
Notes:
Chords with a forward slash followed by another chord simply means you play the first chord leading with the bass note after the forward slash

D/C signifies a D chord leading with a C bass note

C/D signifies a C chord leading with a D Bass note which is an open 4th string with the chord starting on the 3rd fret... xx0553. It has a very open sound and works well.

C/D can also be played as xx0010 which also sound good. Think of it as a C chord without fingers 2 and 3.

Beginners don't have to play the bass notes... it still sounds fine. Instead of C/F - play C; instead of C/D - play C; instead of D/C - play D.
| G - - - | Drums | means you play the G chord on the first beat of the bar and stop for the remainder of the bar and the following bar except for the drums.
For all other transpositions along with lyrics, use the Free Transposition Service.