Annies Song chords
by John Denver
Annies Song was written by John Denver - singer songwriter, record producer, actor, activist and humanitarian.
Released: June, 1974
Album: Back Home Again
Music: Original Key of D Major in 3/4 time at ~146 bpm (♩)
Vocal Range: F#4 - E5
Chords: D, Dsus4, D/C#, D/B, D/A, G, A, A7, Bm, F#m, Em
Chart Legend

Numbered Circles: Fingers used to play chords O: Optional Note
Barre Line: One finger holds down multiple strings R: Root Note
Unmarked strings: Play open X: Don't play string B: Bass Note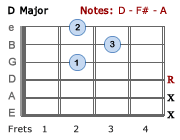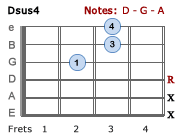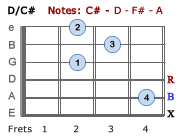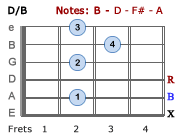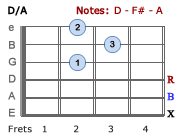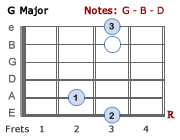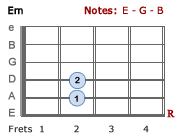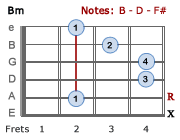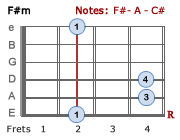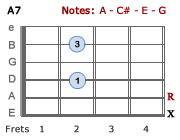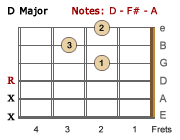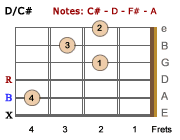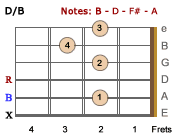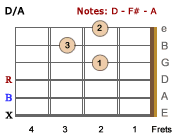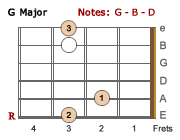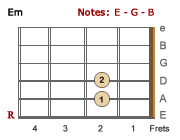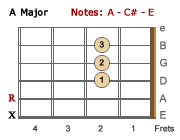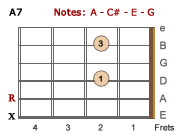 Annies Song



Intro:

 3/4
   ‖   D   |  Dsus4  |  D  |  Dsus4  |  D  |  Dsus4  |  D   ‖

       Dsus4      G   A    Bm       G            D      D/C#  D/B
1. You fill up my sen-ses    Like a night in the for-est,
            D/A           G      F#m   Em       G           A7    
   Like the moun-tains in spring-time    Like a walk in the rain,
                       G   A    Bm       G            D     D/C#  D/B
   Like a storm in the des-ert    Like a sleep-y blue o-cean,
       D/A        G   F#m  Em      A7        D   |  Dsus4  |  D  |
   You fill up my sen-ses     Come fill me a-gain.


   Dsus4       G    A    Bm       G            D     D/C#  D/B
2. Come let me love you    Let me give my life to you,
          D/A           G     F#m  Em       G           A7
   Let me drown in your laugh-ter    Let me die in your arms,
                      G    A    Bm       G          D       D/C#  D/B
   Let me lay down be-side you    Let me al-ways be with you,
   D/A         G    F#m  Em      A7        D   |  Dsus4  |  D  |
   Come let me love you     Come love me a-gain.




Instr:


   | Dsus4  |  G  |  A  |  Bm  |  G  |  D  |  D/C#  |  D/B  |
   |  D/A   |  G  | F#m |  Em  |  G  | A7  |   A7   |   A7  |

   |   A7   |  G  |  A  |  Bm  |  G  |         D    |  D/C# | D/B  |
                           Let me give my life to you,
   D/A         G    F#m  Em     A7        D   |  Dsus4  |  D  |
   Come let me love you    Come love me a-gain.


       Dsus4      G   A    Bm       G            D     D/C#  D/B
3. You fill up my sen-ses    Like a night in the for-est,
            D/A           G      F#m   Em        G           A7    
   Like the moun-tains in spring-time    Like a walk in the rain,
                        G   A   Bm       G            D     D/C#  D/B
   Like a storm in the des-ert    Like a sleep-y blue o-cean,
       D/A        G   F#m  Em     A7        D  |  Dsus4  |
   You fill up my sen-ses    Come fill me a-gain.
                                                

𝄐

 
   ‖   D    |   Dsus4  |    D    |  Dsus4  |    D   ‖

---
Notes:
With the transition from D/C# to D/B, it is much easier to use the 4th finger to play the bass notes with a smooth transition from chord to chord.
Technically, the minute you move your first finger to play the D/B chord, the A note becomes G due to the exposed open string. You are actually playing Dsus4/B but it still sounds fine.
D/B in its true form requires a complete shift of all fingers which can be a little awkward in this case... the choice is yours.
About the Song:
Annie's Song was written by John Denver as a love song for his then-wife, Annie Martell Denver. The song expresses his deep feelings of love and connection to her.
The song became one of John Denver's biggest hits and remains one of his most well-known songs. It reached No. 1 on the Billboard Hot 100 chart in the United States in 1974.
The lyrics are poetic and convey a sense of devotion and adoration. The song's verses and chorus express a deep emotional connection between the singer and the person he loves, often using imagery from nature to describe their bond.
John Denver's marriage to Annie Martell was an important part of his life, and "Annie's Song" captures the depth of his feelings for her. Despite their eventual divorce in 1982, the song remains a symbol of their time together.
The song has been covered by various artists over the years, and its long-lasting popularity has cemented it as a classic love ballad. Its use in films, television, and commercials has contributed to its continued recognition in popular culture.
While the song didn't win any major awards, its success contributed to John Denver's recognition as a prominent singer-songwriter in the folk and country genres.
Decades after its release, the song remains a romantic classic that has been embraced by generations of listeners.
You may also like to try: