Jambalaya chords
by The Carpenters
Jambalaya was written by country singer, Hank Williams - recorded and released in 1952.
The song was recorded by The Carpenters in 1973 on the album Now & Then, and later released as a single outside of the U.S. in 1974.
Music: Key of G Major in 4/4 time at approx. 98 bpm

Chords:

G, D7
Easy 2 chord song: ideal for beginners.
Please Note: We have used the original lyrics. You will notice slight variations in this version which tends to happen when a female sings a song written by a male.
Chart Legend

Numbered Circles: Fingers used to play chords O: Optional Note
Barre Line: One finger holds down multiple strings R: Root Note
Unmarked strings: Play open X: Don't play string B: Bass Note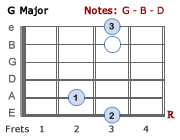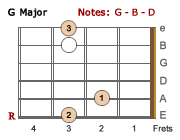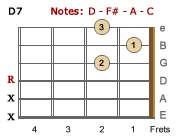 Jambalaya
Song Key is highlighted - Transpose to any other key
  
                 G     D7           G
Intro: 4/4 🎜 |     |      |  𝄎  |     |  𝄎  |

            G                        D7
1. Good-bye Joe, me got-ta go, me-oh my-oh
                                           G
   Me got-ta go pole the pi-rogue down the bay-ou
                                        D7
   My Y-vonne, the sweet-est one, me oh my-oh
                                           G
   Son of a gun, we'll have big fun on the bay-ou
   
                         G                  D7
2. Thi-bo-daux, Fon-tain-eaux, the place is buz-zin'
                                       G
   Kin-folk come to see Y-vonne by the doz-en 
                                          D7
   Dress in style, and go hog wild, me-oh my-oh
                                           G
   Son of a gun, we'll have big fun on the bay-ou

               G                                     D7


Chorus:

 Jam-ba-la-ya, and a craw-fish pie and fillet gum-bo
                                              G
        For to-night I'm gon-na see my cher-a-mi-o
                 G                          D7
        Pick gui-tar, fill fruit jar and be gay-o
                                                G
        Son of a gun, we'll have big fun on the bay-ou
  
 


Instr:

 Verse (Flute Solo)

           G                             D7
3. Set-tle down, far from town, get me a pi-rogue
                                      G
   And I'll catch all the fish in the bay-ou 
                                        D7
   Swap my mon, to buy Y-vonne what she need-o
                                           G
   Son of a gun, we'll have big fun on the bay-ou

               G                                     D7


Chorus:

 Jam-ba-la-ya, and a craw-fish pie and fillet gum-bo
                                                G
       'Cause to-night I'm gon-na see my cher-a-mi-o
                 G                          D7
        Pick gui-tar, fill fruit jar and be gay-o
                                                G
        Son of a gun, we'll have big fun on the bay-ou




Instr:

 Verse (Guitar Solo)

               G                                     D7


Chorus:

 Jam-ba-la-ya, and a craw-fish pie and fillet gum-bo
                                                G
       'Cause to-night I'm gon-na see my cher-a-mi-o
                 G                          D7
        Pick gui-tar, fill fruit jar and be gay-o
                                                G
        Son of a gun, we'll have big fun on the bay-ou
        
               G                                     D7


Chorus:

 Jam-ba-la-ya, and a craw-fish pie and fillet gum-bo
                                                G
       'Cause to-night I'm gon-na see my cher-a-mi-o
                 G                          D7
        Pick gui-tar, fill fruit jar and be gay-o
                                                G
        Son of a gun, we'll have big fun on the bay-ou
        
               G                                     D7


Chorus:

 Jam-ba-la-ya, and a craw-fish pie and fillet gum-bo
                                                G
       'Cause to-night I'm gon-na see my cher-a-mi-o
                 G                          D7
        Pick gui-tar, fill fruit jar and be gay-o
                                                G         D7          G
        Son of a gun, we'll have big fun on the bay-ou |      | / / /    | 
---
Song References:
Jambalaya: a Creole dish made of shrimps, ham, rice, onions, etc.
Pirogue: a canoe made of a hollowed tree trunk.
Bayou: a swampy arm or slow-moving outlet of a lake (term used mainly in Mississippi and Louisiana).
Crawfish: Variant of crayfish.
Thibodaux: a city in and the parish seat of Lafourche Parish, Louisiana, United States.
Fontaineaux (Fontainebleau): a neighbourhood in the city of New Orleans, Louisiana, United States.
Gumbo: dish in the state of Louisiana originating in the 18th century - consisting of: stock, roux, okra, filé powder, meat and/or shellfish, celery, onions, bell peppers.
Cher Ami: French for 'Dear Friend'
Songs by The Carpenters on this site: